Centella Asiatica Leaf Extract

Centella Asiatica Leaf Extract

Anti-inflammatory, powerful antioxidant, helps to accelerate wound healing and collagen production

Kojic Acid

Kojic Acid

Inhibits melanocyte activation, mildly exfoliates skin

Melatonin

Melatonin

Interrupts communication between melanocytes and keratinocytes, limits melanocyte stimulation, scavenges free radicals

Azelaic acid

Azelaic acid

Prevents tyrosine conversion to melanin; scavenges discoloration-causing free radicals in the skin resulting from environmental stress and sun damage

Niacinamide

Niacinamide

Interrupts pigment transfer from melanocytes to the upper layers of the skin where discoloration is visible, scavenges free radicals and helps to reverse oxidative damage, anti-inflammatory, refines pores and excess oil

Tranexamic Acid

Tranexamic Acid

Prevents melanocyte (pigment cell) activation, initiation of melanogenesis (process that creates excess pigment in dark spots), and additional vascular development (pathogenesis of melasma)

Licorice Root

Licorice Root

Boasts powerful antioxidant properties, anti-inflammatory, helps to break down deposits of excess pigment in the skin
Full Ingredients
Water, Caprylic/Capric Triglyceride, Niacinamide, Tranexamic Acid, Shea Butter, Glyceral Stearate, Glycerin, Ceteareth-20, Ceteareth-12, Cetearyl Alcohol, Centella Asiatica Leaf Extract, Behenyl Alcohol, Alpha-Arbutin, Jojoba Seed Oil, Zinc Ricinoleate, Azelaic Acid, Glutathione, Kojic Acid Dipalmitate, Dimethylmethoxy Chromanyl Palmitate, Allantoin, Phytic Acid, Squalane, Palm Butter, Glycine, Soybean Sterols, Cetyl Palmitate, Lecithin, Trisodium Ethylenediamine Disuccinate, Sodium Lauroyl Sarcosinate, Licorice Root Extract, Melatonin, Turmeric Root Extract, Sclerotium Gum, Arginine, Cocos Nucifera Oil, Bisabolol, Tetrahydroxypropyl Ethylenediamine, Phenoxyethanol, Ethylhexylglycerin
*FYI: Faded contains exfoliating acids and niacinamide, and may cause some initial skin purging. Look for some texture, bumps, and/or whiteheads. This should not involve any irritation, inflammation, burning, or itchiness.*
See Glossary
X
See Key Ingredients
Full Ingredients
Water, Caprylic/Capric Triglyceride, Niacinamide, Tranexamic Acid, Shea Butter, Glyceral Stearate, Glycerin, Ceteareth-20, Ceteareth-12, Cetearyl Alcohol, Centella Asiatica Leaf Extract, Behenyl Alcohol, Alpha-Arbutin, Jojoba Seed Oil, Zinc Ricinoleate, Azelaic Acid, Glutathione, Kojic Acid Dipalmitate, Dimethylmethoxy Chromanyl Palmitate, Allantoin, Phytic Acid, Squalane, Palm Butter, Glycine, Soybean Sterols, Cetyl Palmitate, Lecithin, Trisodium Ethylenediamine Disuccinate, Sodium Lauroyl Sarcosinate, Licorice Root Extract, Melatonin, Turmeric Root Extract, Sclerotium Gum, Arginine, Cocos Nucifera Oil, Bisabolol, Tetrahydroxypropyl Ethylenediamine, Phenoxyethanol, Ethylhexylglycerin
*FYI: Faded contains exfoliating acids and niacinamide, and may cause some initial skin purging. Look for some texture, bumps, and/or whiteheads. This should not involve any irritation, inflammation, burning, or itchiness.*
See Glossary
X
See Key Ingredients
Full Ingredients
Water, Caprylic/Capric Triglyceride, Niacinamide, Tranexamic Acid, Shea Butter, Glyceral Stearate, Glycerin, Ceteareth-20, Ceteareth-12, Cetearyl Alcohol, Centella Asiatica Leaf Extract, Behenyl Alcohol, Alpha-Arbutin, Jojoba Seed Oil, Zinc Ricinoleate, Azelaic Acid, Glutathione, Kojic Acid Dipalmitate, Dimethylmethoxy Chromanyl Palmitate, Allantoin, Phytic Acid, Squalane, Palm Butter, Glycine, Soybean Sterols, Cetyl Palmitate, Lecithin, Trisodium Ethylenediamine Disuccinate, Sodium Lauroyl Sarcosinate, Licorice Root Extract, Melatonin, Turmeric Root Extract, Sclerotium Gum, Arginine, Cocos Nucifera Oil, Bisabolol, Tetrahydroxypropyl Ethylenediamine, Phenoxyethanol, Ethylhexylglycerin
*FYI: Faded contains exfoliating acids and niacinamide, and may cause some initial skin purging. Look for some texture, bumps, and/or whiteheads. This should not involve any irritation, inflammation, burning, or itchiness.*
See Glossary
X
See Key Ingredients
Full Ingredients
Water, Caprylic/Capric Triglyceride, Niacinamide, Tranexamic Acid, Shea Butter, Glyceral Stearate, Glycerin, Ceteareth-20, Ceteareth-12, Cetearyl Alcohol, Centella Asiatica Leaf Extract, Behenyl Alcohol, Alpha-Arbutin, Jojoba Seed Oil, Zinc Ricinoleate, Azelaic Acid, Glutathione, Kojic Acid Dipalmitate, Dimethylmethoxy Chromanyl Palmitate, Allantoin, Phytic Acid, Squalane, Palm Butter, Glycine, Soybean Sterols, Cetyl Palmitate, Lecithin, Trisodium Ethylenediamine Disuccinate, Sodium Lauroyl Sarcosinate, Licorice Root Extract, Melatonin, Turmeric Root Extract, Sclerotium Gum, Arginine, Cocos Nucifera Oil, Bisabolol, Tetrahydroxypropyl Ethylenediamine, Phenoxyethanol, Ethylhexylglycerin
*FYI: Faded contains exfoliating acids and niacinamide, and may cause some initial skin purging. Look for some texture, bumps, and/or whiteheads. This should not involve any irritation, inflammation, burning, or itchiness.*
See Glossary
X
See Key Ingredients
Full Ingredients
Water, Caprylic/Capric Triglyceride, Niacinamide, Tranexamic Acid, Shea Butter, Glyceral Stearate, Glycerin, Ceteareth-20, Ceteareth-12, Cetearyl Alcohol, Centella Asiatica Leaf Extract, Behenyl Alcohol, Alpha-Arbutin, Jojoba Seed Oil, Zinc Ricinoleate, Azelaic Acid, Glutathione, Kojic Acid Dipalmitate, Dimethylmethoxy Chromanyl Palmitate, Allantoin, Phytic Acid, Squalane, Palm Butter, Glycine, Soybean Sterols, Cetyl Palmitate, Lecithin, Trisodium Ethylenediamine Disuccinate, Sodium Lauroyl Sarcosinate, Licorice Root Extract, Melatonin, Turmeric Root Extract, Sclerotium Gum, Arginine, Cocos Nucifera Oil, Bisabolol, Tetrahydroxypropyl Ethylenediamine, Phenoxyethanol, Ethylhexylglycerin
*FYI: Faded contains exfoliating acids and niacinamide, and may cause some initial skin purging. Look for some texture, bumps, and/or whiteheads. This should not involve any irritation, inflammation, burning, or itchiness.*
See Glossary
X
See Key Ingredients
Full Ingredients
Water, Caprylic/Capric Triglyceride, Niacinamide, Tranexamic Acid, Shea Butter, Glyceral Stearate, Glycerin, Ceteareth-20, Ceteareth-12, Cetearyl Alcohol, Centella Asiatica Leaf Extract, Behenyl Alcohol, Alpha-Arbutin, Jojoba Seed Oil, Zinc Ricinoleate, Azelaic Acid, Glutathione, Kojic Acid Dipalmitate, Dimethylmethoxy Chromanyl Palmitate, Allantoin, Phytic Acid, Squalane, Palm Butter, Glycine, Soybean Sterols, Cetyl Palmitate, Lecithin, Trisodium Ethylenediamine Disuccinate, Sodium Lauroyl Sarcosinate, Licorice Root Extract, Melatonin, Turmeric Root Extract, Sclerotium Gum, Arginine, Cocos Nucifera Oil, Bisabolol, Tetrahydroxypropyl Ethylenediamine, Phenoxyethanol, Ethylhexylglycerin
*FYI: Faded contains exfoliating acids and niacinamide, and may cause some initial skin purging. Look for some texture, bumps, and/or whiteheads. This should not involve any irritation, inflammation, burning, or itchiness.*
See Glossary
X
See Key Ingredients
Full Ingredients
Water, Caprylic/Capric Triglyceride, Niacinamide, Tranexamic Acid, Shea Butter, Glyceral Stearate, Glycerin, Ceteareth-20, Ceteareth-12, Cetearyl Alcohol, Centella Asiatica Leaf Extract, Behenyl Alcohol, Alpha-Arbutin, Jojoba Seed Oil, Zinc Ricinoleate, Azelaic Acid, Glutathione, Kojic Acid Dipalmitate, Dimethylmethoxy Chromanyl Palmitate, Allantoin, Phytic Acid, Squalane, Palm Butter, Glycine, Soybean Sterols, Cetyl Palmitate, Lecithin, Trisodium Ethylenediamine Disuccinate, Sodium Lauroyl Sarcosinate, Licorice Root Extract, Melatonin, Turmeric Root Extract, Sclerotium Gum, Arginine, Cocos Nucifera Oil, Bisabolol, Tetrahydroxypropyl Ethylenediamine, Phenoxyethanol, Ethylhexylglycerin
*FYI: Faded contains exfoliating acids and niacinamide, and may cause some initial skin purging. Look for some texture, bumps, and/or whiteheads. This should not involve any irritation, inflammation, burning, or itchiness.*
See Glossary
X
See Key Ingredients
---
1
Apply a thin, even layer onto cleansed, dry skin before moisturizing.
2
Gently massage into skin until serum has been absorbed. Use daily or at least 2-3 times a week.
3
Use sun protection during the day, and moisturize well when using.
---
Animal Testing
Dye
Fragrance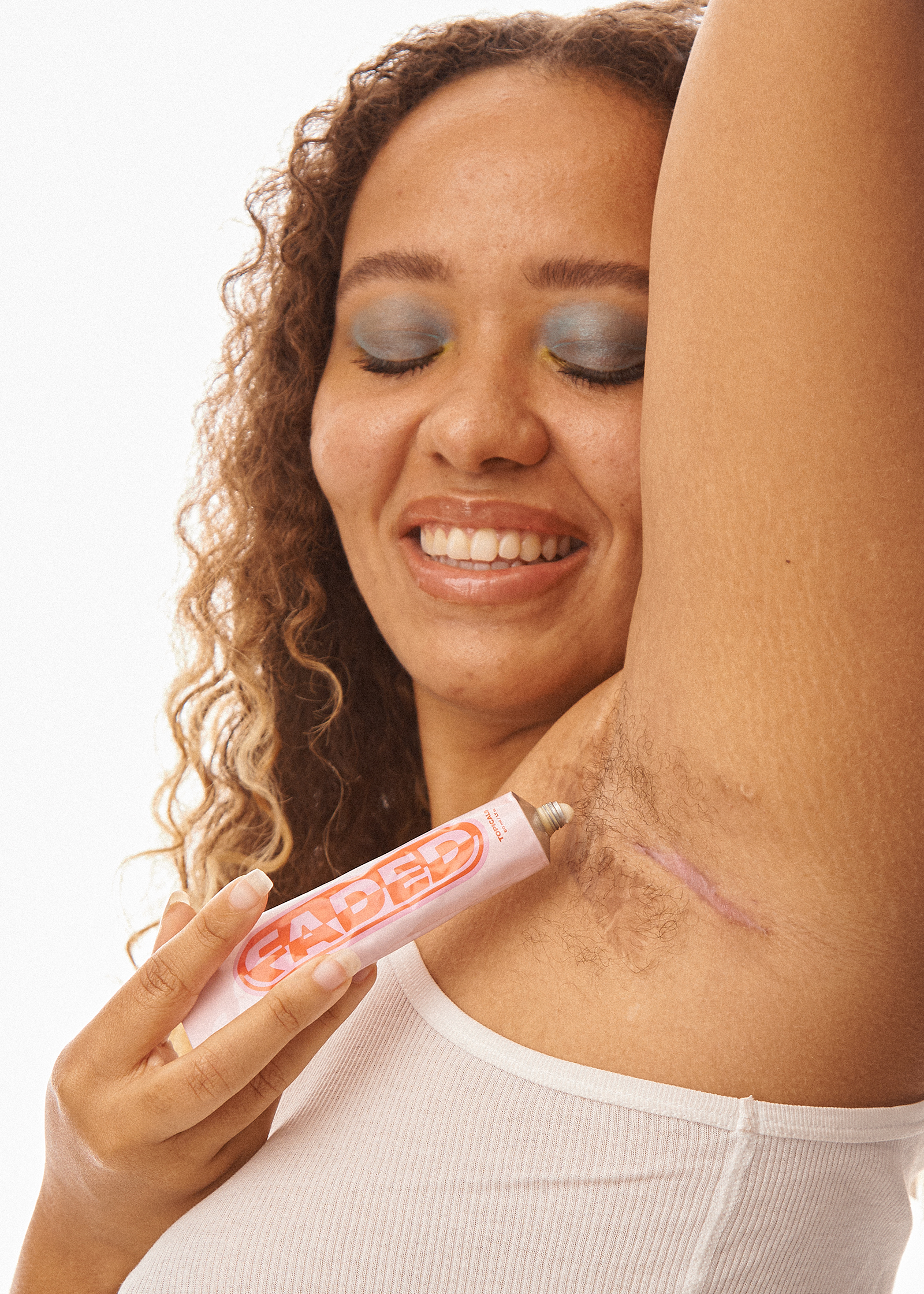 "I have only been using it for 2 weeks and I have already seen a noticeable lightening of my old (and new) acne scars. It also lightened an area of pigmentation I've had on the bridge of my nose for YEARS."
Shay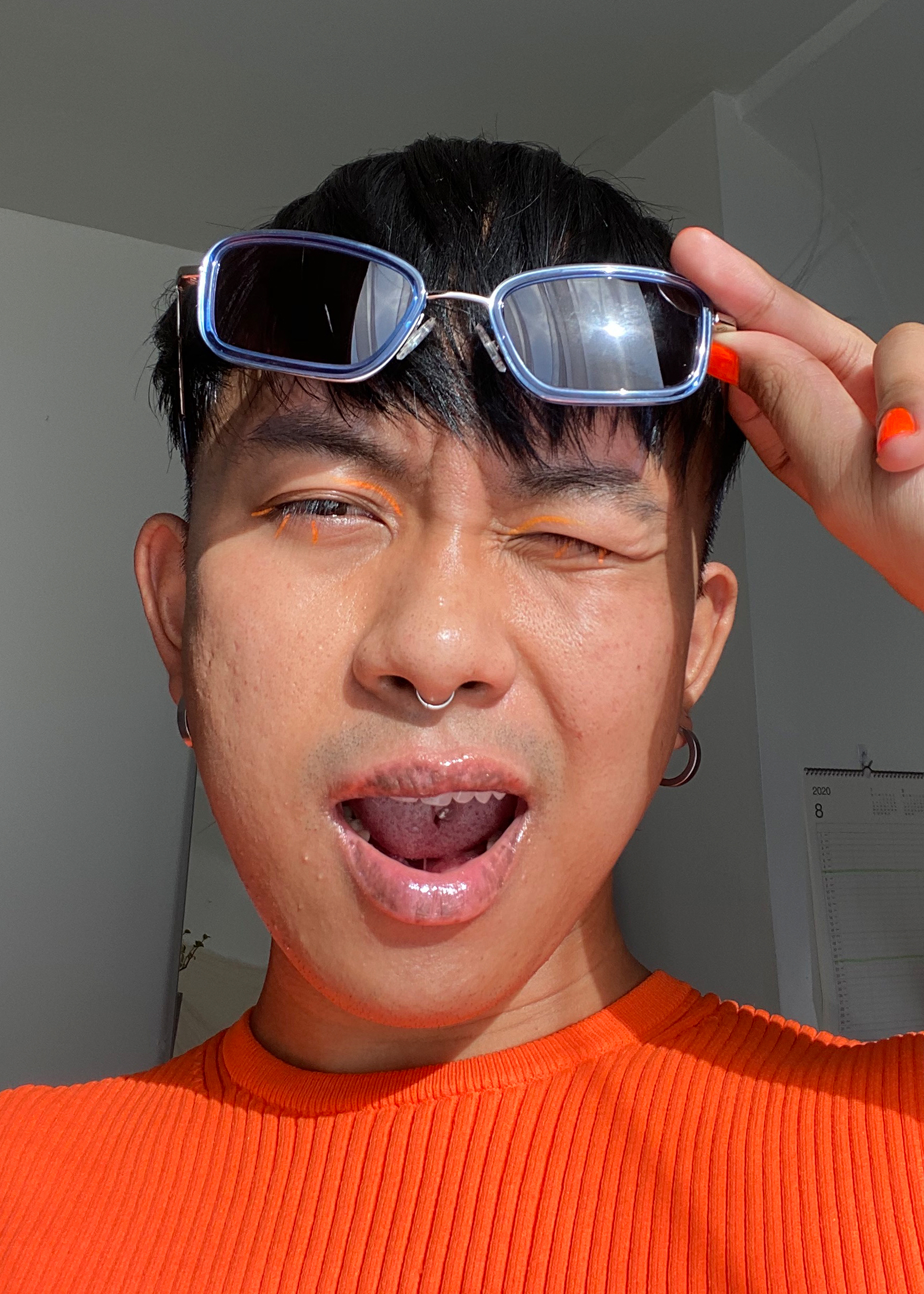 "A formula from the skincare Gods. The absolute best product I've ever tried for fading my hyperpigmentation."
Taylor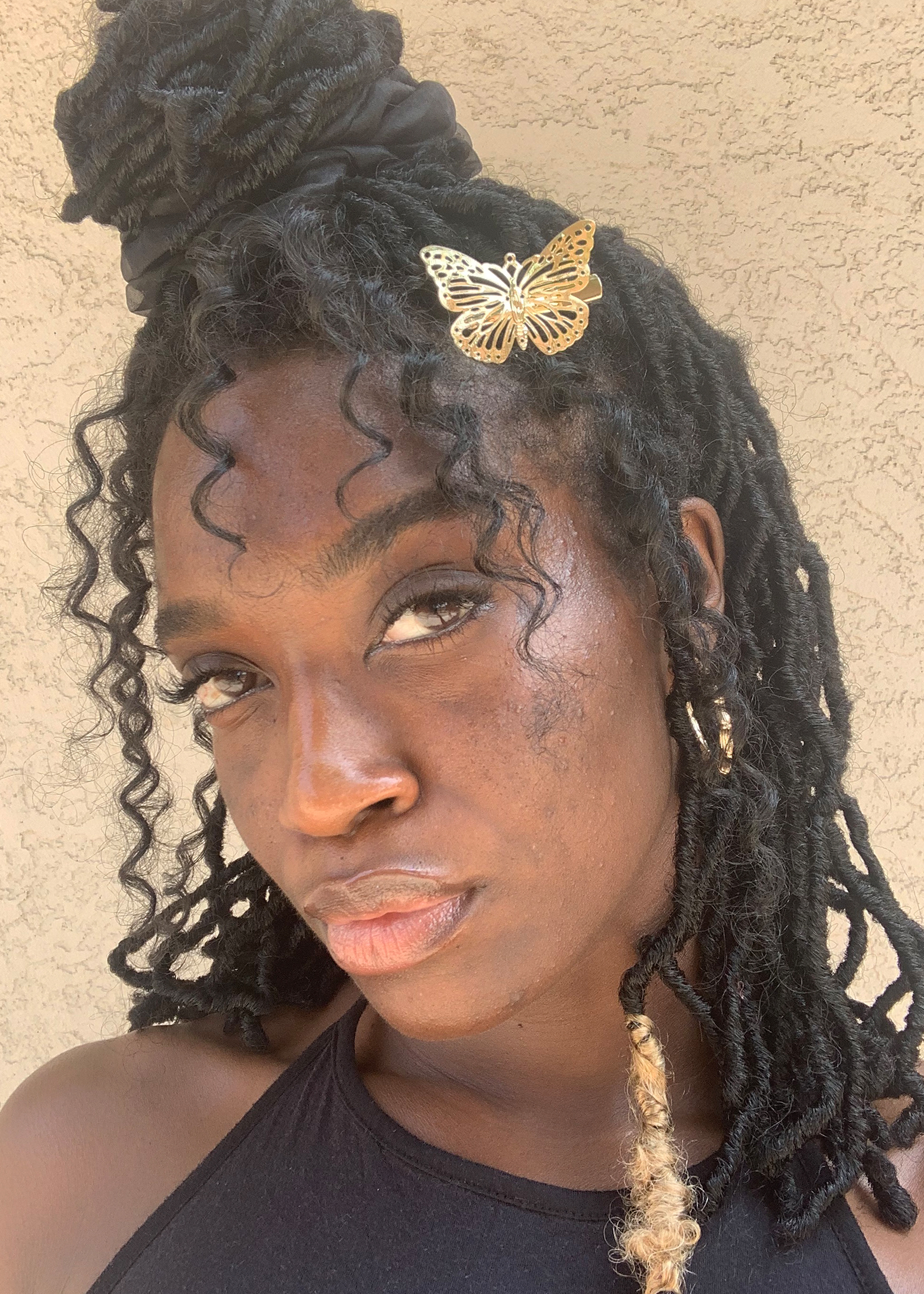 "I've been using Faded for about three weeks now and I already see a noticeable difference in the appearance of dark spots I've had for months now. To my surprise, the texture of my skin has also improved so much. "
Trinity
Customer Reviews
02/22/2021
Nicole

Canada
I got really bad acne in the fall 2020. That resulted in basically every single pimple I had Being extremely red. I had close to what felt like 60 dark red marks all over my face. I know the hyperpigmentation fades over time but I've used the faded serum twice and I've already seen a massive difference.
It's not clear yet, it's just a light pink but I'm sure it will fade completely. It smells absolutely horrible but that's a small price to pay for the results of the serum
02/20/2021
DJ

United States
Spot is not fading
Yes, this product is really smelly (think perm solution or sulfur) but it dissipates pretty quickly after application. That's not my issue -- I'm just wondering how long I should use this before I decide it's not going to work on a few sun spots I have (for reference, I'm 50 with a light skin tone). I specifically bought this product for one particular spot, and it looks the same after using the gel for almost 2 months. I apply it to my entire face at night 3-4 times a week (on the other nights I use retinol, and I use sunscreen every day). I had hoped that between the two products, I'd see results. My fine lines are improved from the retinol, but not my pigmentation. The Faded tube contains a lot of product, so I'm undecided if I'll finish the whole thing before deciding whether it works. I'd love if Topicals would give a range of expectation, as in "you should see results by X months if this is going to work for you, if applied X days a week." I know everyone is different, but with retinol, we know that improvement can be seen within 4-6 months for example. I'm not willing to stop using the retinol and use this exclusively, so I'll keep trying it on the current application schedule for now. Might check and see if I'm still in the window for return, because I'm really not seeing value in this. One star for the company, another for the novel combination of ingredients.
02/19/2021
Erica

United States
Smells like Nair, but the smell dissipates
First week, so far so good! Wretched smell as noted, but it fades once rubbed in.
02/18/2021
Jayla

United States
Great So Far!
I've been using Faded for a little more than two weeks and I'm honestly surprised. I have fairly sensitive skin and can quickly tell when a product doesn't work for me as I'll immediately break out. So far, Faded hasn't given me any breakouts and has made my skin extremely smooth. I feel like my skin is brighter but that could just be my mind playing tricks on me. I'm so happy with my smooth skin and I'm excited to see if my marks will start to fade away.
02/16/2021
Nina

United States
Consistency is Key
I've been using Faded since November and have seen great results from this product. My entire jawline broke out and left a bunch of hyperpigmentation marks. Fast forward all the way to February, not only is my jawline clear but my troubling cheeks are clear from hyperpigmentation. Be consistent, be patient and you will see the results. Can't wait to buy more once my tube is gone.