Camellia Sinensis (Green Tea) Extract

Camellia Sinensis (Green Tea) Extract

Antimicrobial (combats bacterial colonization), anti-inflammatory, helps to reduce itch and inflammation

Colloidal Oatmeal

Colloidal Oatmeal

Helps to soothe itch and irritation, anti-inflammatory

Madecassoside (Centella Asiatica)

Madecassoside (Centella Asiatica)

Accelerates wound healing, fortifies the skin's barrier through collagen & fibronectin production, anti-inflammatory

Turmeric

Turmeric

Anti-inflammatory, accelerates wound-healing, strengthens the skin's barrier by improving collagen deposition

Chinese Rhubarb Root

Chinese Rhubarb Root

Antimicrobial, helps to reduce the number of inflammatory cells in the skin that cause eczema flare-ups

Ginseng Root

Ginseng Root

Anti-inflammatory; works to reduce itching and swelling
Full Ingredients
Water, Caprylic/Capric Triglyceride, Cetearyl Alcohol, Niacinamide, Diheptyl Succinate, Squalane, Glyceryl Stearate, Sorbitan Stearate, Capryloyl Glycerin/Sebacic Acid Copolymer, Glycerin, Pentylene Glycol, Shea Butter, Avena Sativa (Oat) Kernel Flour, Cetearyl Glucoside, Hydroxyethyl Acrylate/Sodium Acryloyldimethyl Taurate Copolymer, Evening Primrose Oil, Rheum Palmatum Root Extract, Angelica Polymorpha Sinensis Root Extract, Sodium PCA, Sodium Lactate, Arginine, Aspartic Acid, Serine, Sodium Hyaluronate, Astragalus Membranaceus Extract, Valine, Proline, PCA, Camellia Sinensis Leaf Extract, Ceramide EOP, Hydrogenated Lecithin, Ceramide NS, Ceramide NP, Ceramide AS, Ceramide AP, Cholesterol, Sucrose Distearate, Licorice Root Extract, Propylene Glycol, Threonine, Isoleucine, Turmeric Root Extract, Madecassoside, Palmitic Acid, Glycine, Alanine, Histidine, Xanthan Gum, Stearic Acid, Phenylalanine, Lauroyl Lysine, Phenoxyethanol, Ethylhexylglycerin
See Glossary
X
See Key Ingredients
Full Ingredients
Water, Caprylic/Capric Triglyceride, Cetearyl Alcohol, Niacinamide, Diheptyl Succinate, Squalane, Glyceryl Stearate, Sorbitan Stearate, Capryloyl Glycerin/Sebacic Acid Copolymer, Glycerin, Pentylene Glycol, Shea Butter, Avena Sativa (Oat) Kernel Flour, Cetearyl Glucoside, Hydroxyethyl Acrylate/Sodium Acryloyldimethyl Taurate Copolymer, Evening Primrose Oil, Rheum Palmatum Root Extract, Angelica Polymorpha Sinensis Root Extract, Sodium PCA, Sodium Lactate, Arginine, Aspartic Acid, Serine, Sodium Hyaluronate, Astragalus Membranaceus Extract, Valine, Proline, PCA, Camellia Sinensis Leaf Extract, Ceramide EOP, Hydrogenated Lecithin, Ceramide NS, Ceramide NP, Ceramide AS, Ceramide AP, Cholesterol, Sucrose Distearate, Licorice Root Extract, Propylene Glycol, Threonine, Isoleucine, Turmeric Root Extract, Madecassoside, Palmitic Acid, Glycine, Alanine, Histidine, Xanthan Gum, Stearic Acid, Phenylalanine, Lauroyl Lysine, Phenoxyethanol, Ethylhexylglycerin
See Glossary
X
See Key Ingredients
Full Ingredients
Water, Caprylic/Capric Triglyceride, Cetearyl Alcohol, Niacinamide, Diheptyl Succinate, Squalane, Glyceryl Stearate, Sorbitan Stearate, Capryloyl Glycerin/Sebacic Acid Copolymer, Glycerin, Pentylene Glycol, Shea Butter, Avena Sativa (Oat) Kernel Flour, Cetearyl Glucoside, Hydroxyethyl Acrylate/Sodium Acryloyldimethyl Taurate Copolymer, Evening Primrose Oil, Rheum Palmatum Root Extract, Angelica Polymorpha Sinensis Root Extract, Sodium PCA, Sodium Lactate, Arginine, Aspartic Acid, Serine, Sodium Hyaluronate, Astragalus Membranaceus Extract, Valine, Proline, PCA, Camellia Sinensis Leaf Extract, Ceramide EOP, Hydrogenated Lecithin, Ceramide NS, Ceramide NP, Ceramide AS, Ceramide AP, Cholesterol, Sucrose Distearate, Licorice Root Extract, Propylene Glycol, Threonine, Isoleucine, Turmeric Root Extract, Madecassoside, Palmitic Acid, Glycine, Alanine, Histidine, Xanthan Gum, Stearic Acid, Phenylalanine, Lauroyl Lysine, Phenoxyethanol, Ethylhexylglycerin
See Glossary
X
See Key Ingredients
Full Ingredients
Water, Caprylic/Capric Triglyceride, Cetearyl Alcohol, Niacinamide, Diheptyl Succinate, Squalane, Glyceryl Stearate, Sorbitan Stearate, Capryloyl Glycerin/Sebacic Acid Copolymer, Glycerin, Pentylene Glycol, Shea Butter, Avena Sativa (Oat) Kernel Flour, Cetearyl Glucoside, Hydroxyethyl Acrylate/Sodium Acryloyldimethyl Taurate Copolymer, Evening Primrose Oil, Rheum Palmatum Root Extract, Angelica Polymorpha Sinensis Root Extract, Sodium PCA, Sodium Lactate, Arginine, Aspartic Acid, Serine, Sodium Hyaluronate, Astragalus Membranaceus Extract, Valine, Proline, PCA, Camellia Sinensis Leaf Extract, Ceramide EOP, Hydrogenated Lecithin, Ceramide NS, Ceramide NP, Ceramide AS, Ceramide AP, Cholesterol, Sucrose Distearate, Licorice Root Extract, Propylene Glycol, Threonine, Isoleucine, Turmeric Root Extract, Madecassoside, Palmitic Acid, Glycine, Alanine, Histidine, Xanthan Gum, Stearic Acid, Phenylalanine, Lauroyl Lysine, Phenoxyethanol, Ethylhexylglycerin
See Glossary
X
See Key Ingredients
Full Ingredients
Water, Caprylic/Capric Triglyceride, Cetearyl Alcohol, Niacinamide, Diheptyl Succinate, Squalane, Glyceryl Stearate, Sorbitan Stearate, Capryloyl Glycerin/Sebacic Acid Copolymer, Glycerin, Pentylene Glycol, Shea Butter, Avena Sativa (Oat) Kernel Flour, Cetearyl Glucoside, Hydroxyethyl Acrylate/Sodium Acryloyldimethyl Taurate Copolymer, Evening Primrose Oil, Rheum Palmatum Root Extract, Angelica Polymorpha Sinensis Root Extract, Sodium PCA, Sodium Lactate, Arginine, Aspartic Acid, Serine, Sodium Hyaluronate, Astragalus Membranaceus Extract, Valine, Proline, PCA, Camellia Sinensis Leaf Extract, Ceramide EOP, Hydrogenated Lecithin, Ceramide NS, Ceramide NP, Ceramide AS, Ceramide AP, Cholesterol, Sucrose Distearate, Licorice Root Extract, Propylene Glycol, Threonine, Isoleucine, Turmeric Root Extract, Madecassoside, Palmitic Acid, Glycine, Alanine, Histidine, Xanthan Gum, Stearic Acid, Phenylalanine, Lauroyl Lysine, Phenoxyethanol, Ethylhexylglycerin
See Glossary
X
See Key Ingredients
Full Ingredients
Water, Caprylic/Capric Triglyceride, Cetearyl Alcohol, Niacinamide, Diheptyl Succinate, Squalane, Glyceryl Stearate, Sorbitan Stearate, Capryloyl Glycerin/Sebacic Acid Copolymer, Glycerin, Pentylene Glycol, Shea Butter, Avena Sativa (Oat) Kernel Flour, Cetearyl Glucoside, Hydroxyethyl Acrylate/Sodium Acryloyldimethyl Taurate Copolymer, Evening Primrose Oil, Rheum Palmatum Root Extract, Angelica Polymorpha Sinensis Root Extract, Sodium PCA, Sodium Lactate, Arginine, Aspartic Acid, Serine, Sodium Hyaluronate, Astragalus Membranaceus Extract, Valine, Proline, PCA, Camellia Sinensis Leaf Extract, Ceramide EOP, Hydrogenated Lecithin, Ceramide NS, Ceramide NP, Ceramide AS, Ceramide AP, Cholesterol, Sucrose Distearate, Licorice Root Extract, Propylene Glycol, Threonine, Isoleucine, Turmeric Root Extract, Madecassoside, Palmitic Acid, Glycine, Alanine, Histidine, Xanthan Gum, Stearic Acid, Phenylalanine, Lauroyl Lysine, Phenoxyethanol, Ethylhexylglycerin
See Glossary
X
See Key Ingredients
Full Ingredients
Water, Caprylic/Capric Triglyceride, Cetearyl Alcohol, Niacinamide, Diheptyl Succinate, Squalane, Glyceryl Stearate, Sorbitan Stearate, Capryloyl Glycerin/Sebacic Acid Copolymer, Glycerin, Pentylene Glycol, Shea Butter, Avena Sativa (Oat) Kernel Flour, Cetearyl Glucoside, Hydroxyethyl Acrylate/Sodium Acryloyldimethyl Taurate Copolymer, Evening Primrose Oil, Rheum Palmatum Root Extract, Angelica Polymorpha Sinensis Root Extract, Sodium PCA, Sodium Lactate, Arginine, Aspartic Acid, Serine, Sodium Hyaluronate, Astragalus Membranaceus Extract, Valine, Proline, PCA, Camellia Sinensis Leaf Extract, Ceramide EOP, Hydrogenated Lecithin, Ceramide NS, Ceramide NP, Ceramide AS, Ceramide AP, Cholesterol, Sucrose Distearate, Licorice Root Extract, Propylene Glycol, Threonine, Isoleucine, Turmeric Root Extract, Madecassoside, Palmitic Acid, Glycine, Alanine, Histidine, Xanthan Gum, Stearic Acid, Phenylalanine, Lauroyl Lysine, Phenoxyethanol, Ethylhexylglycerin
X
See Key Ingredients
---
1
To mask: Apply a thin, even layer onto cleansed, damp skin. Leave on for a minimum of 20 minutes then wipe off.
2
To use as an overnight moisturizing mask: Apply a thin, even layer onto cleansed, damp skin. Leave on overnight then wipe off. Applying too much causes this mask to pill.
---
Animal Testing
Dye
Fragrance
---
Like Butter is not gluten-free. Like Butter contains colloidal oatmeal.
Everyone's skin is different, but we included only non-comodogenic oils and ingredients. We always recommend that you patch test and work up slowly to regular use whenever trying a new product to see how your skin adjusts and reacts!
Like Butter can be used either as a face mask, or as a moisturizer. If using Like Butter as a face mask, we recommend slathering it on after cleansing, and before any treatments, serums, and moisturizer. If using Like Butter as a moisturizer, it's best to apply it after all treatments and serums, in a thin layer on the skin.
Like Butter has a shelf like of 9 months opened & 18 months unopened!
Like Butter is recyclable from the aluminum tube all the way to the box!
"The eczema on my hands has been acting up more than usual this winter and this absolutely will be what saves my hands."
Monique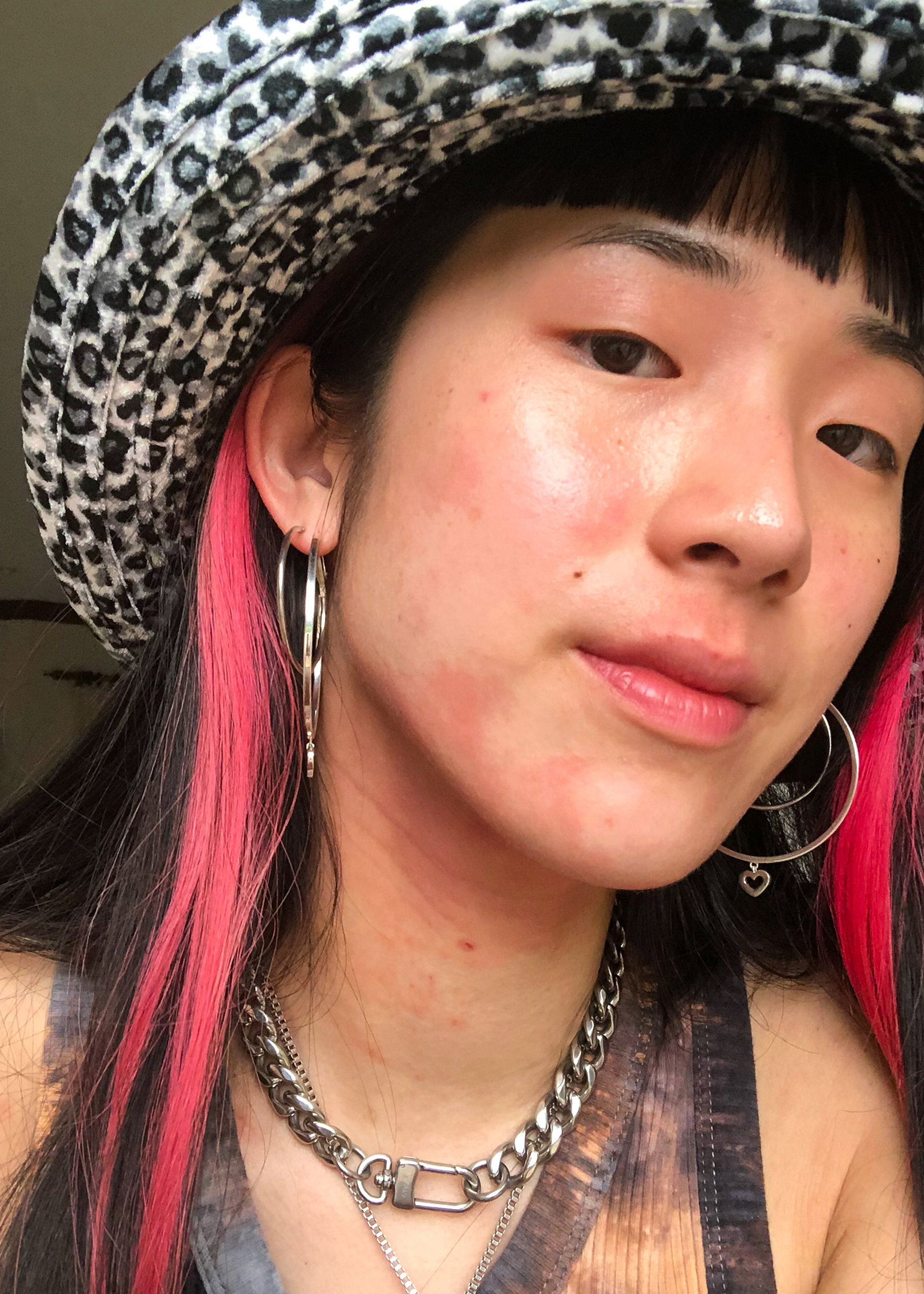 "I got this because I suffer with eczema and severely dry skin. From the very first use I was BLOWN AWAY! I don't ever want to be without Like Butter again. "
Theresa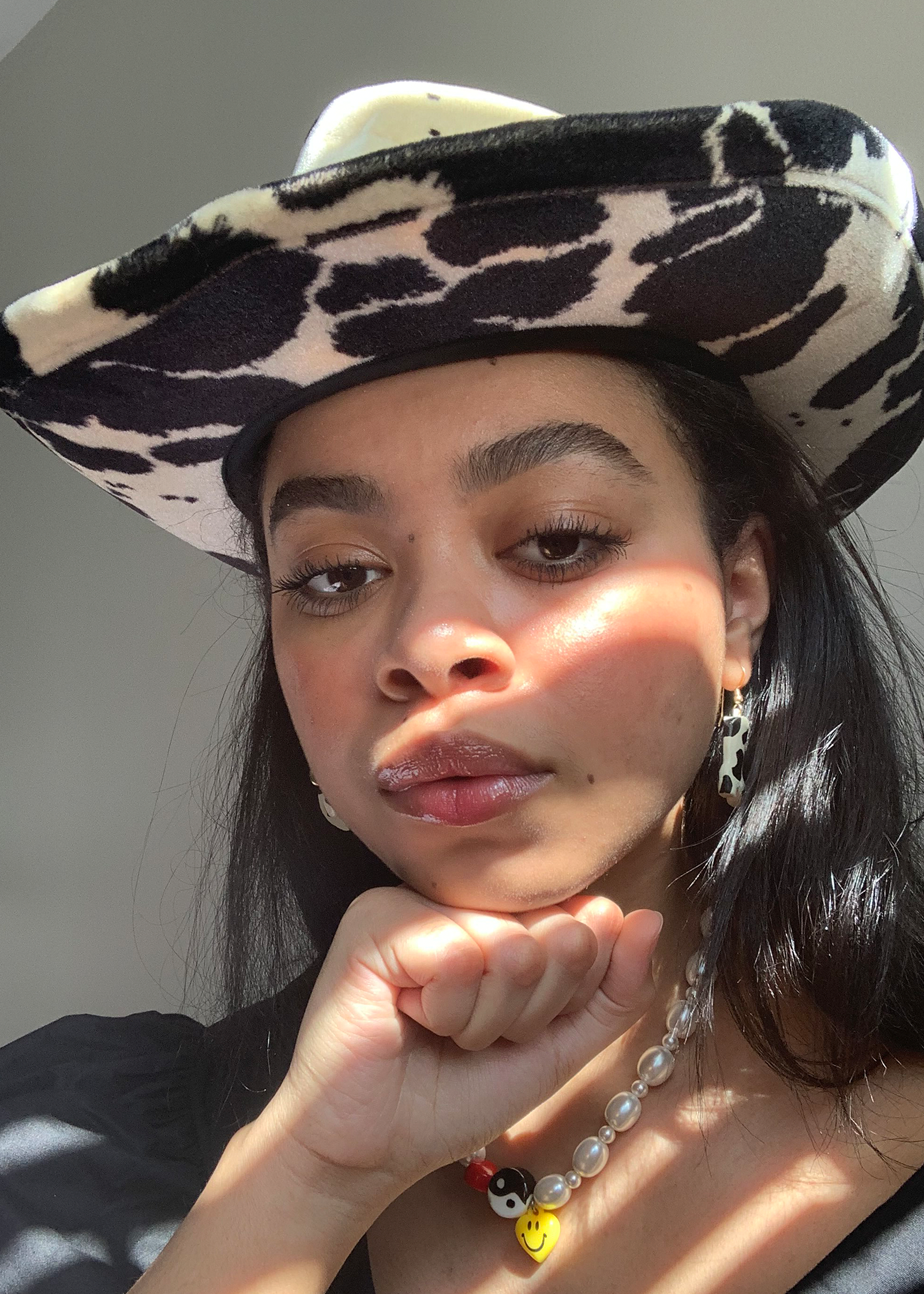 "I've always had eczema on on my body but it wasn't until recently that I started experiencing flare ups on my face too. My skin redness is finally going down and the itchiness is nonexistent."
Cierra
Customer Reviews
Write a Review
Ask a Question
10/25/2021
Nicole P.

United States
Holy Grail Product
This is an amazing product, especially for dehydrated skin and/or to pair with retinol. It calmed my inflammation overnight after using it as a sleep mask. Highly recommend!
10/17/2021
Paulina

United States
Amazing for psoriasis
I've been using Faded for over a year now and absolutely love the results, on a whim when purchasing another tube, thought why not try Like Butter, as my partner has a few areas w/ psoriasis. He's tried anything and everything to heal his itchy, dry patches and nothing worked. After less than a month of using Like Butter, his dry patches are completely healed. They don't itch, aren't flakey and have smoothed out. He now raves to others, "whatever yellow tube my girlfriend got me works", his way of recommending it- ha. Would definitely suggest this to those who not only have eczema but also are having trouble with psoriasis.
10/01/2021
Jami S.

United States
Moisturizing + Forms a Breathable Film
I'm picky with balms, as I have both eczema and acne, but Like Butter is amaaazing and checks all my boxes. It smells vaguely herbal, had a spreadable creamy texture, and you only need a little bit to pack in quite a bit of moisture to help with dryness and irritation. An absolute must-have during winter and when I'm using tretinoin!
09/18/2021
Koleen

United States
Amazing
This is the only product that helped my dry skin! I've always had peel-y skin especially with makeup but I noticed that this makes my skin so silky smooth. Just apply a thin layer before you go to sleep and voila, wake up to smooth buttery skin!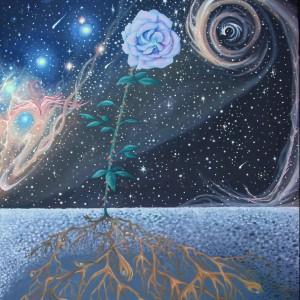 S
09/10/2021
Stara

United States
Miracles
This cream is a miracle. My skin craves it and drinks it up. It's killing and calming whatever has been making my skin freak out these past 2 years! Please don't change a thing. I love it! I love it! I love it! I have dry skin and use it day and night as my regular moisturizer. I think it is even helping to fade my spots.