Camellia Sinensis (Green Tea) Extract

Camellia Sinensis (Green Tea) Extract

Antimicrobial (combats bacterial colonization), anti-inflammatory, helps to reduce itch and inflammation

Colloidal Oatmeal

Colloidal Oatmeal

Helps to soothe itch and irritation, anti-inflammatory

Madecassoside (Centella Asiatica)

Madecassoside (Centella Asiatica)

Accelerates wound healing, fortifies the skin's barrier through collagen & fibronectin production, anti-inflammatory

Turmeric

Turmeric

Anti-inflammatory, accelerates wound-healing, strengthens the skin's barrier by improving collagen deposition

Chinese Rhubarb Root

Chinese Rhubarb Root

Antimicrobial, helps to reduce the number of inflammatory cells in the skin that cause eczema flare-ups

Ginseng Root

Ginseng Root

Anti-inflammatory; works to reduce itching and swelling
Full Ingredients
Water, Caprylic/Capric Triglyceride, Cetearyl Alcohol, Niacinamide, Diheptyl Succinate, Squalane, Glyceryl Stearate, Sorbitan Stearate, Capryloyl Glycerin/Sebacic Acid Copolymer, Glycerin, Pentylene Glycol, Shea Butter, Avena Sativa (Oat) Kernel Flour, Cetearyl Glucoside, Hydroxyethyl Acrylate/Sodium Acryloyldimethyl Taurate Copolymer, Evening Primrose Oil, Rheum Palmatum Root Extract, Angelica Polymorpha Sinensis Root Extract, Sodium PCA, Sodium Lactate, Arginine, Aspartic Acid, Serine, Sodium Hyaluronate, Astragalus Membranaceus Extract, Valine, Proline, PCA, Camellia Sinensis Leaf Extract, Ceramide EOP, Hydrogenated Lecithin, Ceramide NS, Ceramide NP, Ceramide AS, Ceramide AP, Cholesterol, Sucrose Distearate, Licorice Root Extract, Propylene Glycol, Threonine, Isoleucine, Turmeric Root Extract, Madecassoside, Palmitic Acid, Glycine, Alanine, Histidine, Xanthan Gum, Stearic Acid, Phenylalanine, Lauroyl Lysine, Phenoxyethanol, Ethylhexylglycerin
See Glossary
X
See Key Ingredients
Full Ingredients
Water, Caprylic/Capric Triglyceride, Cetearyl Alcohol, Niacinamide, Diheptyl Succinate, Squalane, Glyceryl Stearate, Sorbitan Stearate, Capryloyl Glycerin/Sebacic Acid Copolymer, Glycerin, Pentylene Glycol, Shea Butter, Avena Sativa (Oat) Kernel Flour, Cetearyl Glucoside, Hydroxyethyl Acrylate/Sodium Acryloyldimethyl Taurate Copolymer, Evening Primrose Oil, Rheum Palmatum Root Extract, Angelica Polymorpha Sinensis Root Extract, Sodium PCA, Sodium Lactate, Arginine, Aspartic Acid, Serine, Sodium Hyaluronate, Astragalus Membranaceus Extract, Valine, Proline, PCA, Camellia Sinensis Leaf Extract, Ceramide EOP, Hydrogenated Lecithin, Ceramide NS, Ceramide NP, Ceramide AS, Ceramide AP, Cholesterol, Sucrose Distearate, Licorice Root Extract, Propylene Glycol, Threonine, Isoleucine, Turmeric Root Extract, Madecassoside, Palmitic Acid, Glycine, Alanine, Histidine, Xanthan Gum, Stearic Acid, Phenylalanine, Lauroyl Lysine, Phenoxyethanol, Ethylhexylglycerin
See Glossary
X
See Key Ingredients
Full Ingredients
Water, Caprylic/Capric Triglyceride, Cetearyl Alcohol, Niacinamide, Diheptyl Succinate, Squalane, Glyceryl Stearate, Sorbitan Stearate, Capryloyl Glycerin/Sebacic Acid Copolymer, Glycerin, Pentylene Glycol, Shea Butter, Avena Sativa (Oat) Kernel Flour, Cetearyl Glucoside, Hydroxyethyl Acrylate/Sodium Acryloyldimethyl Taurate Copolymer, Evening Primrose Oil, Rheum Palmatum Root Extract, Angelica Polymorpha Sinensis Root Extract, Sodium PCA, Sodium Lactate, Arginine, Aspartic Acid, Serine, Sodium Hyaluronate, Astragalus Membranaceus Extract, Valine, Proline, PCA, Camellia Sinensis Leaf Extract, Ceramide EOP, Hydrogenated Lecithin, Ceramide NS, Ceramide NP, Ceramide AS, Ceramide AP, Cholesterol, Sucrose Distearate, Licorice Root Extract, Propylene Glycol, Threonine, Isoleucine, Turmeric Root Extract, Madecassoside, Palmitic Acid, Glycine, Alanine, Histidine, Xanthan Gum, Stearic Acid, Phenylalanine, Lauroyl Lysine, Phenoxyethanol, Ethylhexylglycerin
See Glossary
X
See Key Ingredients
Full Ingredients
Water, Caprylic/Capric Triglyceride, Cetearyl Alcohol, Niacinamide, Diheptyl Succinate, Squalane, Glyceryl Stearate, Sorbitan Stearate, Capryloyl Glycerin/Sebacic Acid Copolymer, Glycerin, Pentylene Glycol, Shea Butter, Avena Sativa (Oat) Kernel Flour, Cetearyl Glucoside, Hydroxyethyl Acrylate/Sodium Acryloyldimethyl Taurate Copolymer, Evening Primrose Oil, Rheum Palmatum Root Extract, Angelica Polymorpha Sinensis Root Extract, Sodium PCA, Sodium Lactate, Arginine, Aspartic Acid, Serine, Sodium Hyaluronate, Astragalus Membranaceus Extract, Valine, Proline, PCA, Camellia Sinensis Leaf Extract, Ceramide EOP, Hydrogenated Lecithin, Ceramide NS, Ceramide NP, Ceramide AS, Ceramide AP, Cholesterol, Sucrose Distearate, Licorice Root Extract, Propylene Glycol, Threonine, Isoleucine, Turmeric Root Extract, Madecassoside, Palmitic Acid, Glycine, Alanine, Histidine, Xanthan Gum, Stearic Acid, Phenylalanine, Lauroyl Lysine, Phenoxyethanol, Ethylhexylglycerin
See Glossary
X
See Key Ingredients
Full Ingredients
Water, Caprylic/Capric Triglyceride, Cetearyl Alcohol, Niacinamide, Diheptyl Succinate, Squalane, Glyceryl Stearate, Sorbitan Stearate, Capryloyl Glycerin/Sebacic Acid Copolymer, Glycerin, Pentylene Glycol, Shea Butter, Avena Sativa (Oat) Kernel Flour, Cetearyl Glucoside, Hydroxyethyl Acrylate/Sodium Acryloyldimethyl Taurate Copolymer, Evening Primrose Oil, Rheum Palmatum Root Extract, Angelica Polymorpha Sinensis Root Extract, Sodium PCA, Sodium Lactate, Arginine, Aspartic Acid, Serine, Sodium Hyaluronate, Astragalus Membranaceus Extract, Valine, Proline, PCA, Camellia Sinensis Leaf Extract, Ceramide EOP, Hydrogenated Lecithin, Ceramide NS, Ceramide NP, Ceramide AS, Ceramide AP, Cholesterol, Sucrose Distearate, Licorice Root Extract, Propylene Glycol, Threonine, Isoleucine, Turmeric Root Extract, Madecassoside, Palmitic Acid, Glycine, Alanine, Histidine, Xanthan Gum, Stearic Acid, Phenylalanine, Lauroyl Lysine, Phenoxyethanol, Ethylhexylglycerin
See Glossary
X
See Key Ingredients
Full Ingredients
Water, Caprylic/Capric Triglyceride, Cetearyl Alcohol, Niacinamide, Diheptyl Succinate, Squalane, Glyceryl Stearate, Sorbitan Stearate, Capryloyl Glycerin/Sebacic Acid Copolymer, Glycerin, Pentylene Glycol, Shea Butter, Avena Sativa (Oat) Kernel Flour, Cetearyl Glucoside, Hydroxyethyl Acrylate/Sodium Acryloyldimethyl Taurate Copolymer, Evening Primrose Oil, Rheum Palmatum Root Extract, Angelica Polymorpha Sinensis Root Extract, Sodium PCA, Sodium Lactate, Arginine, Aspartic Acid, Serine, Sodium Hyaluronate, Astragalus Membranaceus Extract, Valine, Proline, PCA, Camellia Sinensis Leaf Extract, Ceramide EOP, Hydrogenated Lecithin, Ceramide NS, Ceramide NP, Ceramide AS, Ceramide AP, Cholesterol, Sucrose Distearate, Licorice Root Extract, Propylene Glycol, Threonine, Isoleucine, Turmeric Root Extract, Madecassoside, Palmitic Acid, Glycine, Alanine, Histidine, Xanthan Gum, Stearic Acid, Phenylalanine, Lauroyl Lysine, Phenoxyethanol, Ethylhexylglycerin
See Glossary
X
See Key Ingredients
Full Ingredients
Water, Caprylic/Capric Triglyceride, Cetearyl Alcohol, Niacinamide, Diheptyl Succinate, Squalane, Glyceryl Stearate, Sorbitan Stearate, Capryloyl Glycerin/Sebacic Acid Copolymer, Glycerin, Pentylene Glycol, Shea Butter, Avena Sativa (Oat) Kernel Flour, Cetearyl Glucoside, Hydroxyethyl Acrylate/Sodium Acryloyldimethyl Taurate Copolymer, Evening Primrose Oil, Rheum Palmatum Root Extract, Angelica Polymorpha Sinensis Root Extract, Sodium PCA, Sodium Lactate, Arginine, Aspartic Acid, Serine, Sodium Hyaluronate, Astragalus Membranaceus Extract, Valine, Proline, PCA, Camellia Sinensis Leaf Extract, Ceramide EOP, Hydrogenated Lecithin, Ceramide NS, Ceramide NP, Ceramide AS, Ceramide AP, Cholesterol, Sucrose Distearate, Licorice Root Extract, Propylene Glycol, Threonine, Isoleucine, Turmeric Root Extract, Madecassoside, Palmitic Acid, Glycine, Alanine, Histidine, Xanthan Gum, Stearic Acid, Phenylalanine, Lauroyl Lysine, Phenoxyethanol, Ethylhexylglycerin
X
See Key Ingredients
---
1
To mask: Apply a thin, even layer onto cleansed, damp skin. Leave on for a minimum of 20 minutes then wipe off.
2
To use as an overnight moisturizing mask: Apply a thin, even layer onto cleansed, damp skin. Leave on overnight then wipe off. Applying too much causes this mask to pill.
---
Animal Testing
Dye
Fragrance
"The eczema on my hands has been acting up more than usual this winter and this absolutely will be what saves my hands."
Monique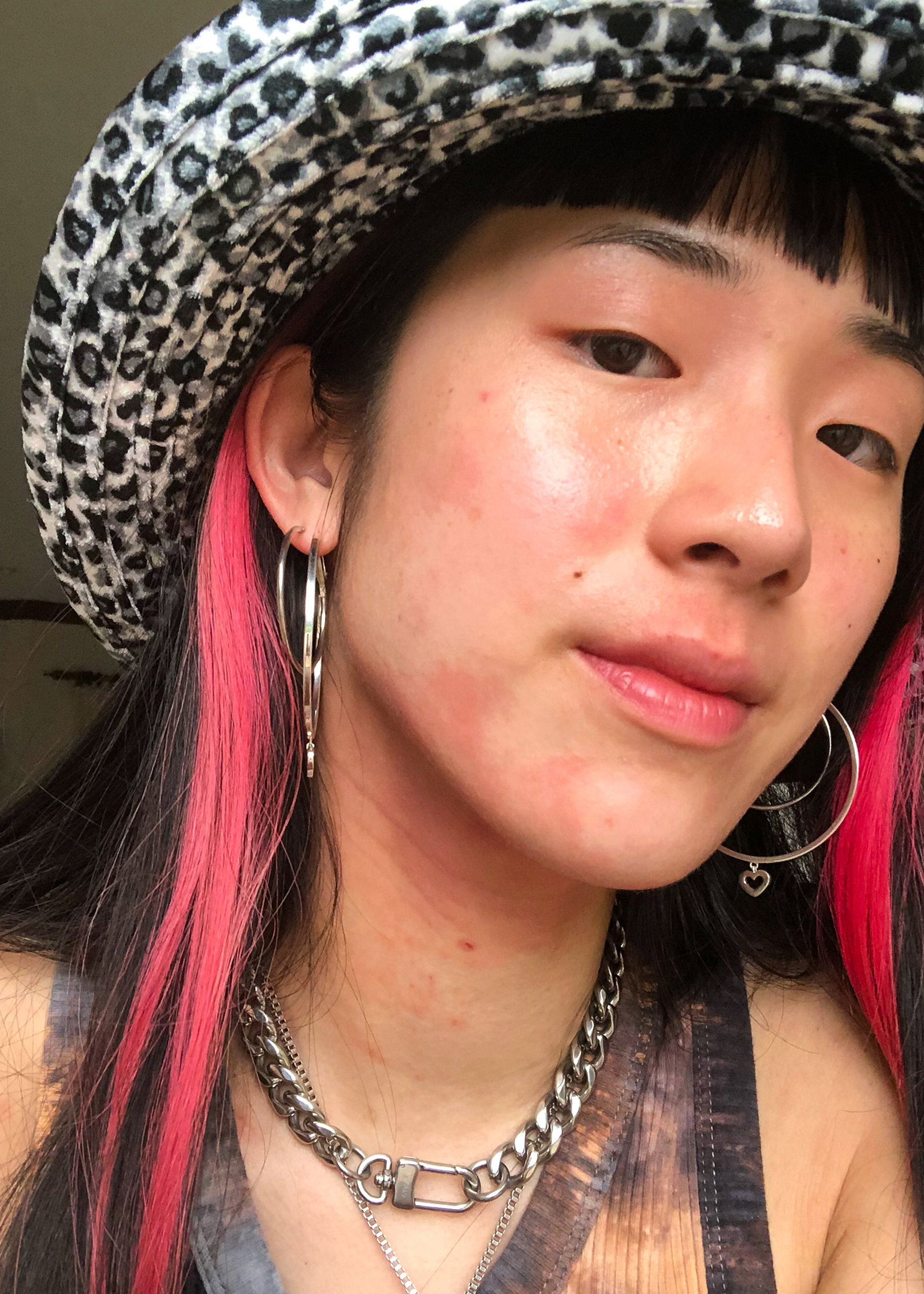 "I got this because I suffer with eczema and severely dry skin. From the very first use I was BLOWN AWAY! I don't ever want to be without Like Butter again. "
Theresa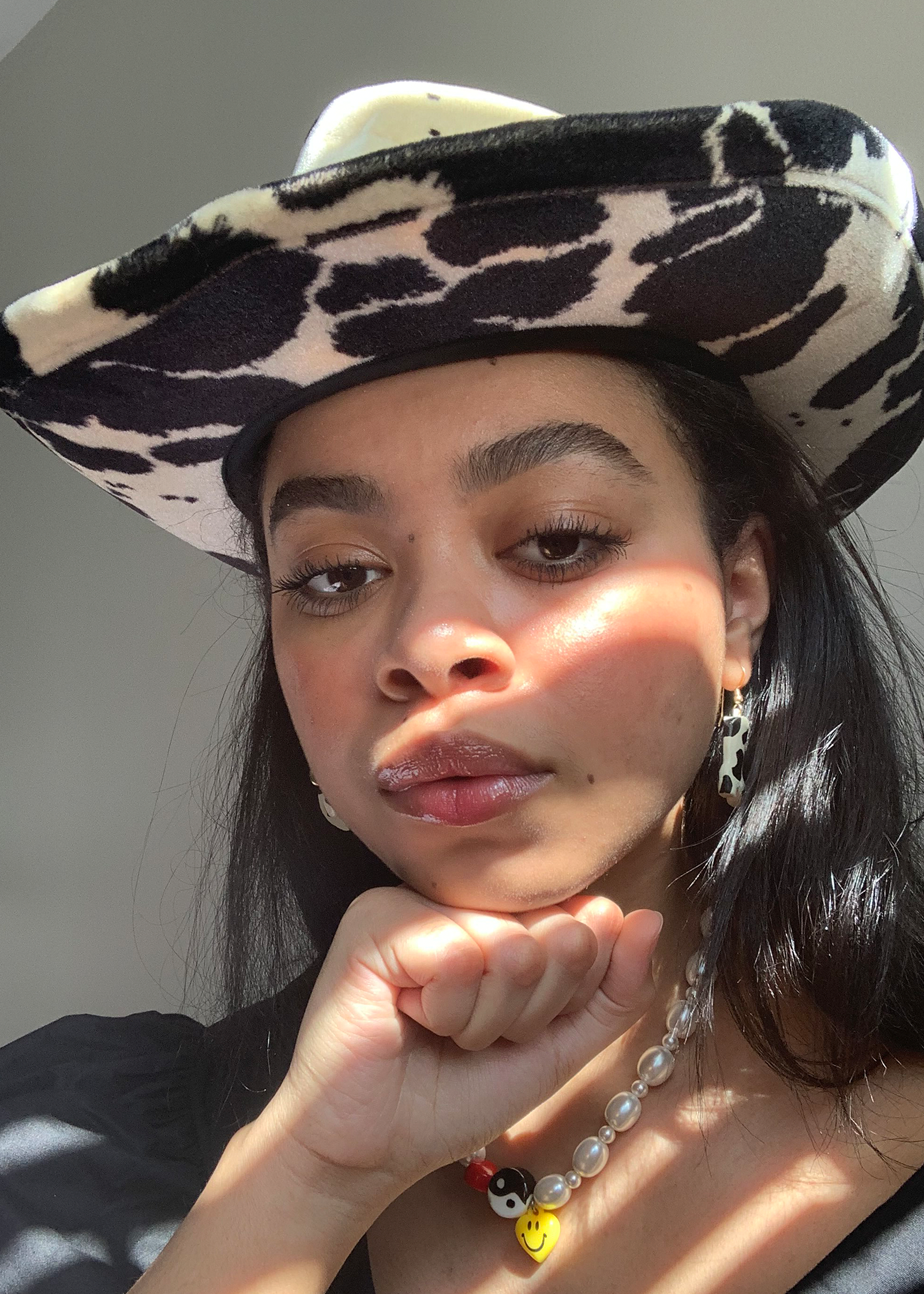 "I've always had eczema on on my body but it wasn't until recently that I started experiencing flare ups on my face too. My skin redness is finally going down and the itchiness is nonexistent."
Cierra
Customer Reviews
S
05/31/2021
s

United States
really wanted to like it...
i really wanted to like this product, but it just didn't work with my skin! for the record, i have eczema and perpetual dry spots on my face that no moisturizer can seem to get rid of. i also have super super super sensitive skin, and i've rarely tried a new product that works for me. i tried like butter as a 20 minute mask and the next morning, my skin was dry, inflamed, and rough! i thought it might have been it just coinciding with pretty bad allergies that i have, so i left it alone for a couple days and tried it again as a 20 min mask. no luck - next day, still got the same bad skin as the last time i tried it. i'm pretty sure this isn't the product so much as it is some ingredient that does not interact well with me, but still sad :( a lot of the bad reviews on here talk about pilling + bad texture.... i didn't feel that at all; in fact, i really liked how the moisturizer felt going on (which was why i was so disappointed). if anyone's reading this, i don't doubt that it can work for you (as the tons of good reviews say), but this was the experience that i had!
05/29/2021
Rachel

Canada
Changed my life
Ive always struggled with eczema on my face, specifically around my nose and chin. It's been my biggest insecurity. I've tried so many products over the years and this one is a literal CURE! Thank you so much for changing my life and making me feel confident in my natural skin! Love this product so much.
C
05/12/2021
Charisse

United States
Soothing treatment
I use this as a face mask rather than a moisturizer. The consistency it too heavy as a moisturizer for my combination skin. But, this is as a mask, is the best I have used so far when my skin is irritated. I had a minor allergic reaction and certain areas of my face turned red, and had tiny bumps. This mask soothed away the redness, and the bumps went away in two days. I am stocking up on this product from now on!
04/08/2021
Jacqueline

United States
Incredible Moisturizer
This stuff is amazing! I bought it as I have sensitive skin that is prone to getting red. I've been working on implementing a retinoid into my skincare regime, and I got this to make sure my skin would be able to handle the new active. It's been a godsend. I even put it on a tattoo that was super itchy and it worked there too, no stinging, just relief. I would suggest this to anyone!
02/28/2021
Kyra

United States
Super soft
I've been using this for about 2 months and I love it! I like to use it as a moisturizer and I layer it on top of my everyday moisturizer. I agree that it pills but that only happens if you use more product than advised. Also if you're layering it like I do, go easy on your regular moisturizer before applying this bc it will pill! Other than that, this makes my face super soft and hasn't made me break out. Also, 2 months in with this and the tube still has a lot of product so that's a plus :)