Camellia Sinensis (Green Tea) Extract

Camellia Sinensis (Green Tea) Extract

Antimicrobial (combats bacterial colonization), anti-inflammatory, helps to reduce itch and inflammation

Colloidal Oatmeal

Colloidal Oatmeal

Helps to soothe itch and irritation, anti-inflammatory

Madeassoside (Centella Asiatica)

Madeassoside (Centella Asiatica)

Accelerates wound healing, fortifies the skin's barrier through collagen & fibronectin production, anti-inflammatory

Turmeric

Turmeric

Anti-inflammatory, accelerates wound-healing, strengthens the skin's barrier by improving collagen deposition

Chinese Rhubarb Root

Chinese Rhubarb Root

Antimicrobial, helps to reduce the number of inflammatory cells in the skin that cause eczema flare-ups

Ginseng Root

Ginseng Root

Anti-inflammatory; works to reduce itching and swelling
Full Ingredients
Water, Caprylic/Capric Triglyceride, Cetearyl Alcohol, Niacinamide, Diheptyl Succinate, Squalane, Glyceryl Stearate, Sorbitan Stearate, Capryloyl Glycerin/Sebacic Acid Copolymer, Glycerin, Pentylene Glycol, Shea Butter, Avena Sativa (Oat) Kernel Flour, Cetearyl Glucoside, Hydroxyethyl Acrylate/Sodium Acryloyldimethyl Taurate Copolymer, Evening Primrose Oil, Rheum Palmatum Root Extract, Angelica Polymorpha Sinensis Root Extract, Sodium PCA, Sodium Lactate, Arginine, Aspartic Acid, Serine, Sodium Hyaluronate, Astragalus Membranaceus Extract, Valine, Proline, PCA, Camellia Sinensis Leaf Extract, Ceramide EOP, Hydrogenated Lecithin, Ceramide NS, Ceramide NP, Ceramide AS, Ceramide AP, Cholesterol, Sucrose Distearate, Licorice Root Extract, Propylene Glycol, Threonine, Isoleucine, Turmeric Root Extract, Madecassoside, Palmitic Acid, Glycine, Alanine, Histidine, Xanthan Gum, Stearic Acid, Phenylalanine, Lauroyl Lysine, Phenoxyethanol, Ethylhexylglycerin
See Glossary
X
See Key Ingredients
Full Ingredients
Water, Caprylic/Capric Triglyceride, Cetearyl Alcohol, Niacinamide, Diheptyl Succinate, Squalane, Glyceryl Stearate, Sorbitan Stearate, Capryloyl Glycerin/Sebacic Acid Copolymer, Glycerin, Pentylene Glycol, Shea Butter, Avena Sativa (Oat) Kernel Flour, Cetearyl Glucoside, Hydroxyethyl Acrylate/Sodium Acryloyldimethyl Taurate Copolymer, Evening Primrose Oil, Rheum Palmatum Root Extract, Angelica Polymorpha Sinensis Root Extract, Sodium PCA, Sodium Lactate, Arginine, Aspartic Acid, Serine, Sodium Hyaluronate, Astragalus Membranaceus Extract, Valine, Proline, PCA, Camellia Sinensis Leaf Extract, Ceramide EOP, Hydrogenated Lecithin, Ceramide NS, Ceramide NP, Ceramide AS, Ceramide AP, Cholesterol, Sucrose Distearate, Licorice Root Extract, Propylene Glycol, Threonine, Isoleucine, Turmeric Root Extract, Madecassoside, Palmitic Acid, Glycine, Alanine, Histidine, Xanthan Gum, Stearic Acid, Phenylalanine, Lauroyl Lysine, Phenoxyethanol, Ethylhexylglycerin
See Glossary
X
See Key Ingredients
Full Ingredients
Water, Caprylic/Capric Triglyceride, Cetearyl Alcohol, Niacinamide, Diheptyl Succinate, Squalane, Glyceryl Stearate, Sorbitan Stearate, Capryloyl Glycerin/Sebacic Acid Copolymer, Glycerin, Pentylene Glycol, Shea Butter, Avena Sativa (Oat) Kernel Flour, Cetearyl Glucoside, Hydroxyethyl Acrylate/Sodium Acryloyldimethyl Taurate Copolymer, Evening Primrose Oil, Rheum Palmatum Root Extract, Angelica Polymorpha Sinensis Root Extract, Sodium PCA, Sodium Lactate, Arginine, Aspartic Acid, Serine, Sodium Hyaluronate, Astragalus Membranaceus Extract, Valine, Proline, PCA, Camellia Sinensis Leaf Extract, Ceramide EOP, Hydrogenated Lecithin, Ceramide NS, Ceramide NP, Ceramide AS, Ceramide AP, Cholesterol, Sucrose Distearate, Licorice Root Extract, Propylene Glycol, Threonine, Isoleucine, Turmeric Root Extract, Madecassoside, Palmitic Acid, Glycine, Alanine, Histidine, Xanthan Gum, Stearic Acid, Phenylalanine, Lauroyl Lysine, Phenoxyethanol, Ethylhexylglycerin
See Glossary
X
See Key Ingredients
Full Ingredients
Water, Caprylic/Capric Triglyceride, Cetearyl Alcohol, Niacinamide, Diheptyl Succinate, Squalane, Glyceryl Stearate, Sorbitan Stearate, Capryloyl Glycerin/Sebacic Acid Copolymer, Glycerin, Pentylene Glycol, Shea Butter, Avena Sativa (Oat) Kernel Flour, Cetearyl Glucoside, Hydroxyethyl Acrylate/Sodium Acryloyldimethyl Taurate Copolymer, Evening Primrose Oil, Rheum Palmatum Root Extract, Angelica Polymorpha Sinensis Root Extract, Sodium PCA, Sodium Lactate, Arginine, Aspartic Acid, Serine, Sodium Hyaluronate, Astragalus Membranaceus Extract, Valine, Proline, PCA, Camellia Sinensis Leaf Extract, Ceramide EOP, Hydrogenated Lecithin, Ceramide NS, Ceramide NP, Ceramide AS, Ceramide AP, Cholesterol, Sucrose Distearate, Licorice Root Extract, Propylene Glycol, Threonine, Isoleucine, Turmeric Root Extract, Madecassoside, Palmitic Acid, Glycine, Alanine, Histidine, Xanthan Gum, Stearic Acid, Phenylalanine, Lauroyl Lysine, Phenoxyethanol, Ethylhexylglycerin
See Glossary
X
See Key Ingredients
Full Ingredients
Water, Caprylic/Capric Triglyceride, Cetearyl Alcohol, Niacinamide, Diheptyl Succinate, Squalane, Glyceryl Stearate, Sorbitan Stearate, Capryloyl Glycerin/Sebacic Acid Copolymer, Glycerin, Pentylene Glycol, Shea Butter, Avena Sativa (Oat) Kernel Flour, Cetearyl Glucoside, Hydroxyethyl Acrylate/Sodium Acryloyldimethyl Taurate Copolymer, Evening Primrose Oil, Rheum Palmatum Root Extract, Angelica Polymorpha Sinensis Root Extract, Sodium PCA, Sodium Lactate, Arginine, Aspartic Acid, Serine, Sodium Hyaluronate, Astragalus Membranaceus Extract, Valine, Proline, PCA, Camellia Sinensis Leaf Extract, Ceramide EOP, Hydrogenated Lecithin, Ceramide NS, Ceramide NP, Ceramide AS, Ceramide AP, Cholesterol, Sucrose Distearate, Licorice Root Extract, Propylene Glycol, Threonine, Isoleucine, Turmeric Root Extract, Madecassoside, Palmitic Acid, Glycine, Alanine, Histidine, Xanthan Gum, Stearic Acid, Phenylalanine, Lauroyl Lysine, Phenoxyethanol, Ethylhexylglycerin
See Glossary
X
See Key Ingredients
Full Ingredients
Water, Caprylic/Capric Triglyceride, Cetearyl Alcohol, Niacinamide, Diheptyl Succinate, Squalane, Glyceryl Stearate, Sorbitan Stearate, Capryloyl Glycerin/Sebacic Acid Copolymer, Glycerin, Pentylene Glycol, Shea Butter, Avena Sativa (Oat) Kernel Flour, Cetearyl Glucoside, Hydroxyethyl Acrylate/Sodium Acryloyldimethyl Taurate Copolymer, Evening Primrose Oil, Rheum Palmatum Root Extract, Angelica Polymorpha Sinensis Root Extract, Sodium PCA, Sodium Lactate, Arginine, Aspartic Acid, Serine, Sodium Hyaluronate, Astragalus Membranaceus Extract, Valine, Proline, PCA, Camellia Sinensis Leaf Extract, Ceramide EOP, Hydrogenated Lecithin, Ceramide NS, Ceramide NP, Ceramide AS, Ceramide AP, Cholesterol, Sucrose Distearate, Licorice Root Extract, Propylene Glycol, Threonine, Isoleucine, Turmeric Root Extract, Madecassoside, Palmitic Acid, Glycine, Alanine, Histidine, Xanthan Gum, Stearic Acid, Phenylalanine, Lauroyl Lysine, Phenoxyethanol, Ethylhexylglycerin
See Glossary
X
See Key Ingredients
Full Ingredients
Water, Caprylic/Capric Triglyceride, Cetearyl Alcohol, Niacinamide, Diheptyl Succinate, Squalane, Glyceryl Stearate, Sorbitan Stearate, Capryloyl Glycerin/Sebacic Acid Copolymer, Glycerin, Pentylene Glycol, Shea Butter, Avena Sativa (Oat) Kernel Flour, Cetearyl Glucoside, Hydroxyethyl Acrylate/Sodium Acryloyldimethyl Taurate Copolymer, Evening Primrose Oil, Rheum Palmatum Root Extract, Angelica Polymorpha Sinensis Root Extract, Sodium PCA, Sodium Lactate, Arginine, Aspartic Acid, Serine, Sodium Hyaluronate, Astragalus Membranaceus Extract, Valine, Proline, PCA, Camellia Sinensis Leaf Extract, Ceramide EOP, Hydrogenated Lecithin, Ceramide NS, Ceramide NP, Ceramide AS, Ceramide AP, Cholesterol, Sucrose Distearate, Licorice Root Extract, Propylene Glycol, Threonine, Isoleucine, Turmeric Root Extract, Madecassoside, Palmitic Acid, Glycine, Alanine, Histidine, Xanthan Gum, Stearic Acid, Phenylalanine, Lauroyl Lysine, Phenoxyethanol, Ethylhexylglycerin
X
See Key Ingredients
---
1
To mask: Apply a thin, even layer onto cleansed, damp skin. Leave on for a minimum of 20 minutes then wipe off.
2
To use as an overnight moisturizing mask: Apply a thin, even layer onto cleansed, damp skin. Leave on overnight then wipe off. Applying too much causes this mask to pill.
---
Animal Testing
Dye
Fragrance
"The eczema on my hands has been acting up more than usual this winter and this absolutely will be what saves my hands."
Monique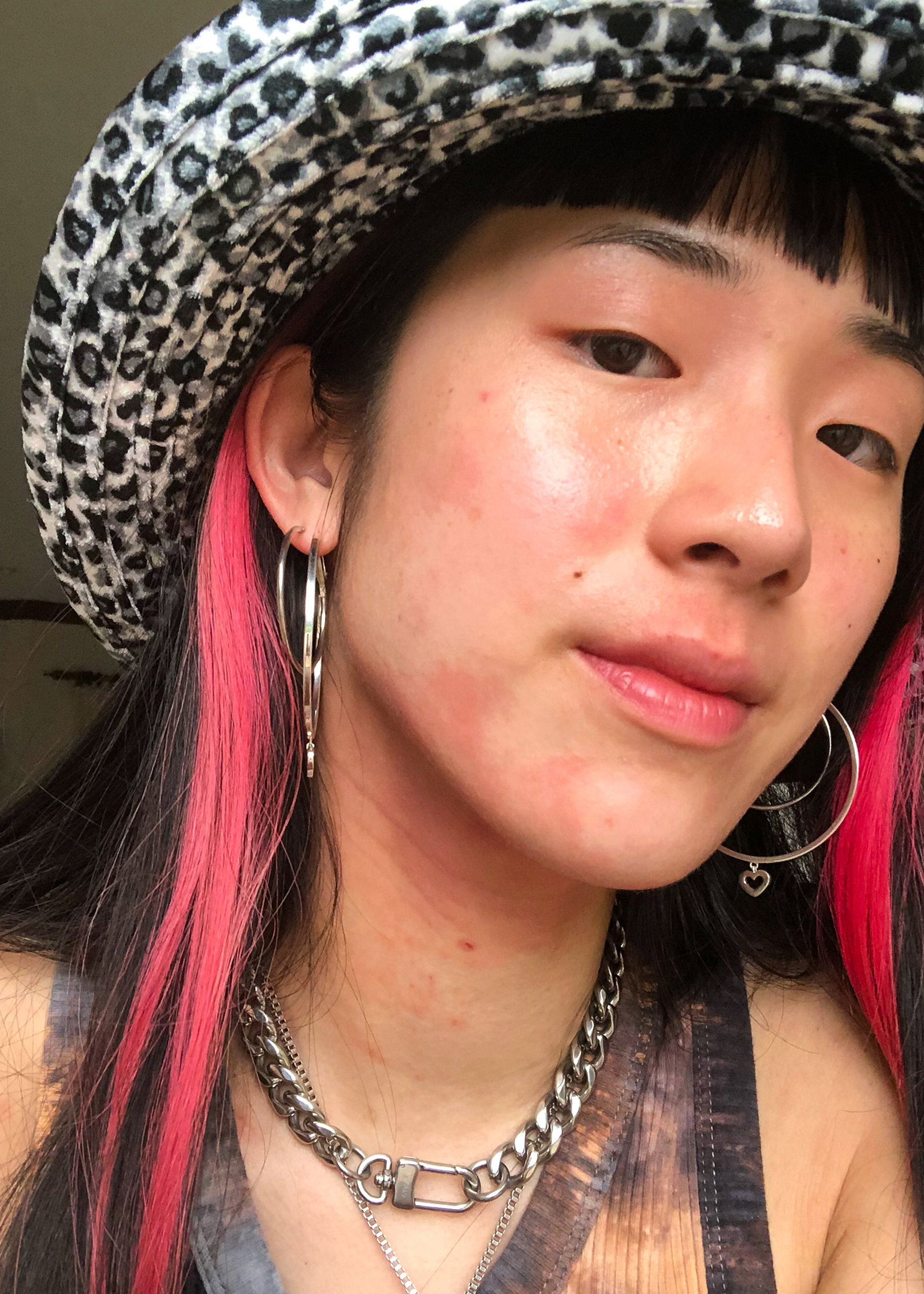 "I got this because I suffer with eczema and severely dry skin. From the very first use I was BLOWN AWAY! I don't ever want to be without Like Butter again. "
Theresa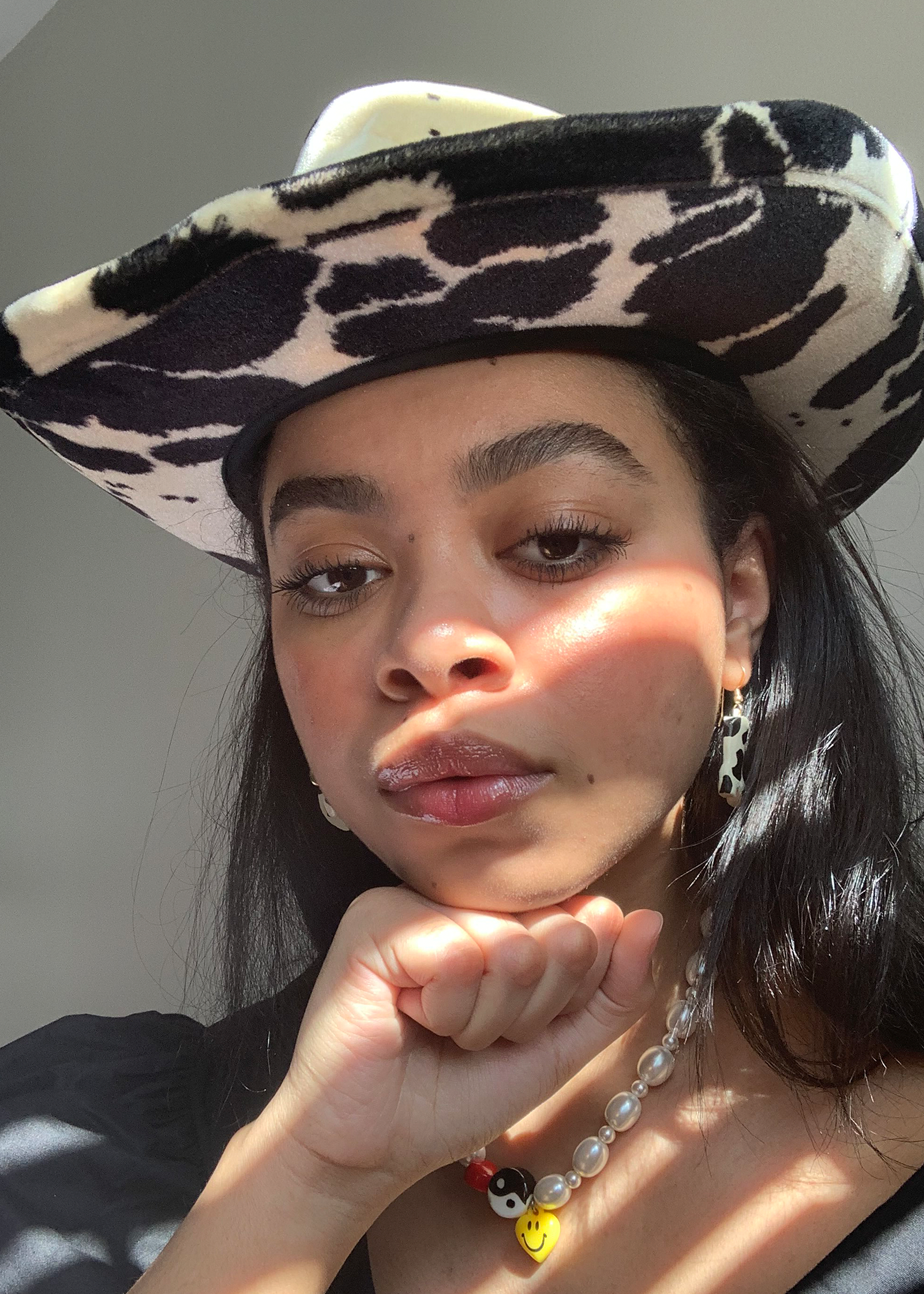 "I've always had eczema on on my body but it wasn't until recently that I started experiencing flare ups on my face too. My skin redness is finally going down and the itchiness is nonexistent."
Cierra
Customer Reviews
02/28/2021
Kyra

United States
Super soft
I've been using this for about 2 months and I love it! I like to use it as a moisturizer and I layer it on top of my everyday moisturizer. I agree that it pills but that only happens if you use more product than advised. Also if you're layering it like I do, go easy on your regular moisturizer before applying this bc it will pill! Other than that, this makes my face super soft and hasn't made me break out. Also, 2 months in with this and the tube still has a lot of product so that's a plus :)
02/19/2021
Lydia

United States
Followed Instructions. Works perfectly
I was worried about all the reviews about pilling but was desperate to get rid of the redness and dryness from eczema. Luckily, I got it on the first try. I made sure my face was freshly washed, tapped dry with towel, leaving it damp and moist. I used literally a lentil size, the smallest amount possible, and spread it on my face as far as it would reach. I realized the more I applied the more it pilled. I used it as an overnight mask, since my dry-a** skin dried up the serum, and the next morning the redness was almost completely gone. My skin felt a lot smoother, too, less dry patches. Hoping this is a permanent solution and my skin won't act up and reject it.
02/17/2021
Ben

United States
Good but hard to use
I want to start by saying I love the philosophy of the brand, their ingredients, and their transparency. The moisteruizer was great when only applied to damp skin (water damp). But if I tried to lay it over ANY serums, it pilled. BADLY. and I also couldn't layer a face oil over it, or it would pull. I love the consistency of it and it calmed down inflamed skin if used correctly, but it's so hard to use that I won't repurchase. For $32, I would like my moisteruizer to be easier to use.
02/14/2021
LA

United States
So Helpful!
I have terrible seasonal allergies that sometimes manifest in an uncomfortable red rash around my mouth. The cortisone cream that relieves this allergic reaction also dries out my skin so badly that it is nearly as uncomfortable as the rash itself. I bought Like Butter to use after the cortisone to help sooth my dried out, irritated skin and its so incredibly helpful! I love that its unscented so I can put it around my mouth and more sensitive areas on my face. Thank you so much for making this product. I know its made for eczema, but it has really saved my skin during my Cedar Fever freakouts.
02/12/2021
Irritated f.

United States
My face didn't like it
Gave 3 stars for packaging, delivery time, email timeliness and quality. Didn't give 2 stars because, for whatever reason, this product doesn't work well with my dry ass skin :( After using it once, my eeeeentire face swelled and was red. I'm unaware of any allergies I presently have, so I must've found something I'm allergic to. Though thankful to learn of a potential allergy, I'm bummed this didn't work for me after dropping $32 on it :( :( I'm happy others have great experiences w it, esp. since this is a POC-owned company.