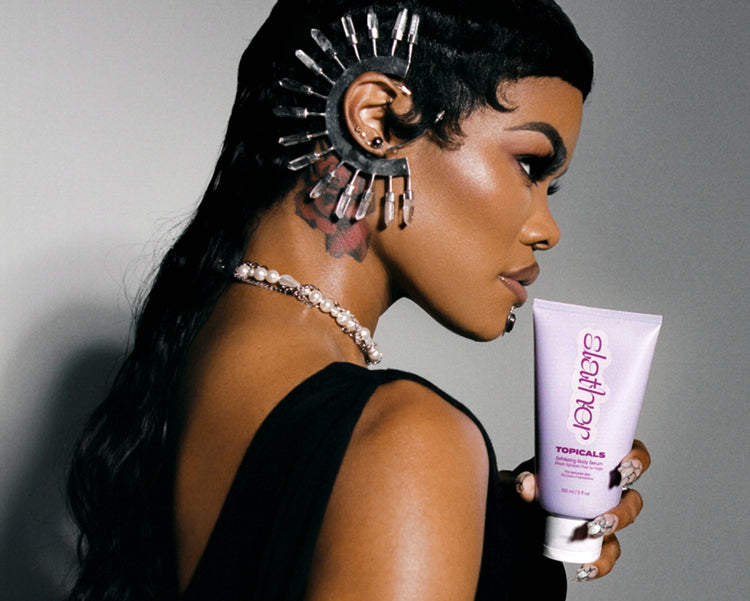 Teyana's Edit
Slather, Like Butter Mist, and Faded Eye
Shop Now
Creative Director: Teyana Taylor
Production: The Aunties

Photo: Alexander Cody Nguyen
DP: Chris Monsanto
Hard Body, Soft Touch
The rose that grew from the Harlem concrete, Teyana Taylor is a NY native, singer, actress, creative director, choreographer, stylist — the list could go on.
Lucky for us, Teyana makes time for self care with Topicals. Her go-to is Slather, our milky body serum that exfoliates away dry and rough skin overnight, for a silky smooth, set-ready texture by the AM.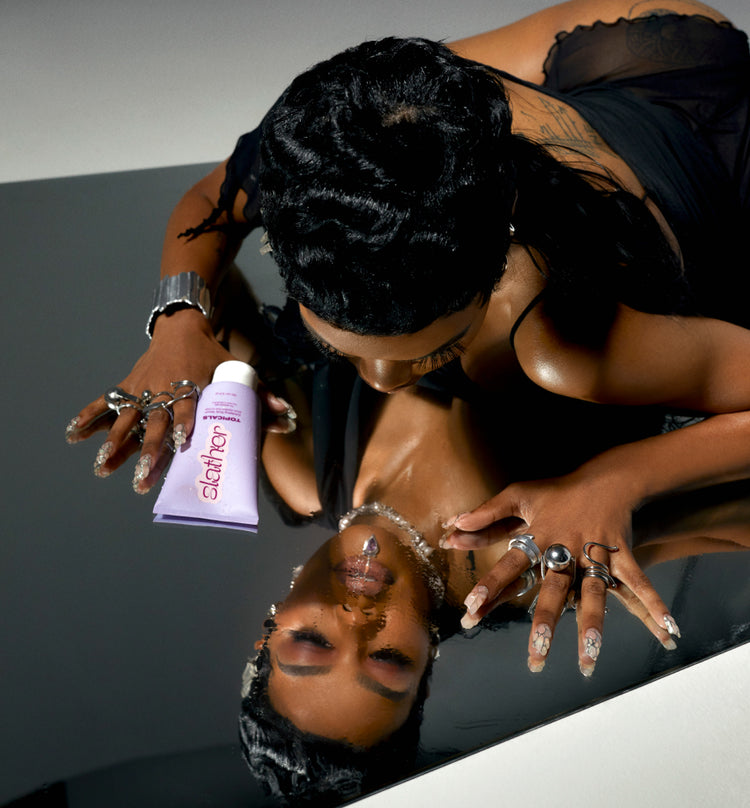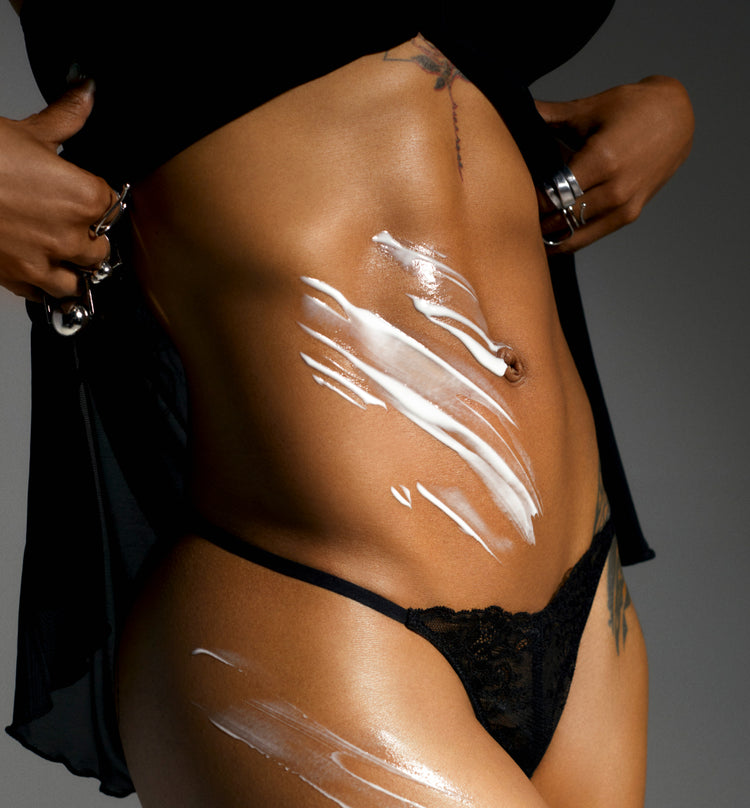 An exclusive product collaboration
The only thing that works harder than Teyana? Her brand new Topicals edit. A collection of hard-working skincare heroes that deliver real results, so Teyana can focus on the rest of her multi-hyphenate life.