Tranexamic Acid

Tranexamic Acid

Prevents melanocyte (pigment cell) activation, initiation of melanogenesis (process that creates excess pigment in dark spots), and additional vascular development (pathogenesis of melasma)

Azelaic Acid

Azelaic Acid

Prevents tyrosine conversion to melanin; scavenges discoloration-causing free radicals in the skin resulting from environmental stress and sun damage

Niacinamide

Niacinamide

Interrupts pigment transfer from melanocytes to the upper layers of the skin where discoloration is visible, scavenges free radicals and helps to reverse oxidative damage, anti-inflammatory, refines pores and excess oil

Madecassoside

Madecassoside

Accelerates wound healing, fortifies the skin's barrier through collagen & fibronectin production, anti-inflammatory

Colloidal Oatmeal

Colloidal Oatmeal

Helps to soothe itch and irritation, anti-inflammatory

Camellia Sinensis (Green Tea) Extract

Camellia Sinensis (Green Tea) Extract

Antimicrobial (combats bacterial colonization), anti-inflammatory, helps to reduce itch and inflammation
Full Ingredients
Like Butter—Water, Caprylic/Capric Triglyceride, Cetearyl Alcohol, Niacinamide, Diheptyl Succinate, Squalane, Glyceryl Stearate, Sorbitan Stearate, Capryloyl Glycerin/Sebacic Acid Copolymer, Glycerin, Pentylene Glycol, Shea Butter, Avena Sativa (Oat) Kernel Flour, Cetearyl Glucoside, Hydroxyethyl Acrylate/Sodium Acryloyldimethyl Taurate Copolymer, Evening Primrose Oil, Rheum Palmatum Root Extract, Angelica Polymorpha Sinensis Root Extract, Sodium PCA, Sodium Lactate, Arginine, Aspartic Acid, Serine, Sodium Hyaluronate, Astragalus Membranaceus Extract, Valine, Proline, PCA, Camellia Sinensis Leaf Extract, Ceramide EOP, Hydrogenated Lecithin, Ceramide NS, Ceramide NP, Ceramide AS, Ceramide AP, Cholesterol, Sucrose Distearate, Licorice Root Extract, Propylene Glycol, Threonine, Isoleucine, Turmeric Root Extract, Madecassoside, Palmitic Acid, Glycine, Alanine, Histidine, Xanthan Gum, Stearic Acid, Phenylalanine, Lauroyl Lysine, Phenoxyethanol, Ethylhexylglycerin

Faded—Water, Caprylic/Capric Triglyceride, Niacinamide, Tranexamic Acid, Shea Butter, Glyceral Stearate, Glycerin, Ceteareth-20, Ceteareth-12, Cetearyl Alcohol, Centella Asiatica Leaf Extract, Behenyl Alcohol, Alpha-Arbutin, Jojoba Seed Oil, Zinc Ricinoleate, Azelaic Acid, Glutathione, Kojic Acid Dipalmitate, Dimethylmethoxy Chromanyl Palmitate, Allantoin, Phytic Acid, Squalane, Palm Butter, Glycine, Soybean Sterols, Cetyl Palmitate, Lecithin, Trisodium Ethylenediamine Disuccinate, Sodium Lauroyl Sarcosinate, Licorice Root Extract, Melatonin, Turmeric Root Extract, Sclerotium Gum, Arginine, Cocos Nucifera Oil, Bisabolol, Tetrahydroxypropyl Ethylenediamine, Phenoxyethanol, Ethylhexylglycerin
*FYI: Faded contains exfoliating acids and niacinamide, and may cause some initial skin purging. Look for some texture, bumps, and/or whiteheads. This should not involve any irritation, inflammation, burning, or itchiness.*
See Glossary
X
See Key Ingredients
Full Ingredients
Like Butter—Water, Caprylic/Capric Triglyceride, Cetearyl Alcohol, Niacinamide, Diheptyl Succinate, Squalane, Glyceryl Stearate, Sorbitan Stearate, Capryloyl Glycerin/Sebacic Acid Copolymer, Glycerin, Pentylene Glycol, Shea Butter, Avena Sativa (Oat) Kernel Flour, Cetearyl Glucoside, Hydroxyethyl Acrylate/Sodium Acryloyldimethyl Taurate Copolymer, Evening Primrose Oil, Rheum Palmatum Root Extract, Angelica Polymorpha Sinensis Root Extract, Sodium PCA, Sodium Lactate, Arginine, Aspartic Acid, Serine, Sodium Hyaluronate, Astragalus Membranaceus Extract, Valine, Proline, PCA, Camellia Sinensis Leaf Extract, Ceramide EOP, Hydrogenated Lecithin, Ceramide NS, Ceramide NP, Ceramide AS, Ceramide AP, Cholesterol, Sucrose Distearate, Licorice Root Extract, Propylene Glycol, Threonine, Isoleucine, Turmeric Root Extract, Madecassoside, Palmitic Acid, Glycine, Alanine, Histidine, Xanthan Gum, Stearic Acid, Phenylalanine, Lauroyl Lysine, Phenoxyethanol, Ethylhexylglycerin

Faded—Water, Caprylic/Capric Triglyceride, Niacinamide, Tranexamic Acid, Shea Butter, Glyceral Stearate, Glycerin, Ceteareth-20, Ceteareth-12, Cetearyl Alcohol, Centella Asiatica Leaf Extract, Behenyl Alcohol, Alpha-Arbutin, Jojoba Seed Oil, Zinc Ricinoleate, Azelaic Acid, Glutathione, Kojic Acid Dipalmitate, Dimethylmethoxy Chromanyl Palmitate, Allantoin, Phytic Acid, Squalane, Palm Butter, Glycine, Soybean Sterols, Cetyl Palmitate, Lecithin, Trisodium Ethylenediamine Disuccinate, Sodium Lauroyl Sarcosinate, Licorice Root Extract, Melatonin, Turmeric Root Extract, Sclerotium Gum, Arginine, Cocos Nucifera Oil, Bisabolol, Tetrahydroxypropyl Ethylenediamine, Phenoxyethanol, Ethylhexylglycerin
*FYI: Faded contains exfoliating acids and niacinamide, and may cause some initial skin purging. Look for some texture, bumps, and/or whiteheads. This should not involve any irritation, inflammation, burning, or itchiness.*
See Glossary
X
See Key Ingredients
Full Ingredients
Like Butter—Water, Caprylic/Capric Triglyceride, Cetearyl Alcohol, Niacinamide, Diheptyl Succinate, Squalane, Glyceryl Stearate, Sorbitan Stearate, Capryloyl Glycerin/Sebacic Acid Copolymer, Glycerin, Pentylene Glycol, Shea Butter, Avena Sativa (Oat) Kernel Flour, Cetearyl Glucoside, Hydroxyethyl Acrylate/Sodium Acryloyldimethyl Taurate Copolymer, Evening Primrose Oil, Rheum Palmatum Root Extract, Angelica Polymorpha Sinensis Root Extract, Sodium PCA, Sodium Lactate, Arginine, Aspartic Acid, Serine, Sodium Hyaluronate, Astragalus Membranaceus Extract, Valine, Proline, PCA, Camellia Sinensis Leaf Extract, Ceramide EOP, Hydrogenated Lecithin, Ceramide NS, Ceramide NP, Ceramide AS, Ceramide AP, Cholesterol, Sucrose Distearate, Licorice Root Extract, Propylene Glycol, Threonine, Isoleucine, Turmeric Root Extract, Madecassoside, Palmitic Acid, Glycine, Alanine, Histidine, Xanthan Gum, Stearic Acid, Phenylalanine, Lauroyl Lysine, Phenoxyethanol, Ethylhexylglycerin

Faded—Water, Caprylic/Capric Triglyceride, Niacinamide, Tranexamic Acid, Shea Butter, Glyceral Stearate, Glycerin, Ceteareth-20, Ceteareth-12, Cetearyl Alcohol, Centella Asiatica Leaf Extract, Behenyl Alcohol, Alpha-Arbutin, Jojoba Seed Oil, Zinc Ricinoleate, Azelaic Acid, Glutathione, Kojic Acid Dipalmitate, Dimethylmethoxy Chromanyl Palmitate, Allantoin, Phytic Acid, Squalane, Palm Butter, Glycine, Soybean Sterols, Cetyl Palmitate, Lecithin, Trisodium Ethylenediamine Disuccinate, Sodium Lauroyl Sarcosinate, Licorice Root Extract, Melatonin, Turmeric Root Extract, Sclerotium Gum, Arginine, Cocos Nucifera Oil, Bisabolol, Tetrahydroxypropyl Ethylenediamine, Phenoxyethanol, Ethylhexylglycerin
*FYI: Faded contains exfoliating acids and niacinamide, and may cause some initial skin purging. Look for some texture, bumps, and/or whiteheads. This should not involve any irritation, inflammation, burning, or itchiness.*
See Glossary
X
See Key Ingredients
Full Ingredients
Like Butter—Water, Caprylic/Capric Triglyceride, Cetearyl Alcohol, Niacinamide, Diheptyl Succinate, Squalane, Glyceryl Stearate, Sorbitan Stearate, Capryloyl Glycerin/Sebacic Acid Copolymer, Glycerin, Pentylene Glycol, Shea Butter, Avena Sativa (Oat) Kernel Flour, Cetearyl Glucoside, Hydroxyethyl Acrylate/Sodium Acryloyldimethyl Taurate Copolymer, Evening Primrose Oil, Rheum Palmatum Root Extract, Angelica Polymorpha Sinensis Root Extract, Sodium PCA, Sodium Lactate, Arginine, Aspartic Acid, Serine, Sodium Hyaluronate, Astragalus Membranaceus Extract, Valine, Proline, PCA, Camellia Sinensis Leaf Extract, Ceramide EOP, Hydrogenated Lecithin, Ceramide NS, Ceramide NP, Ceramide AS, Ceramide AP, Cholesterol, Sucrose Distearate, Licorice Root Extract, Propylene Glycol, Threonine, Isoleucine, Turmeric Root Extract, Madecassoside, Palmitic Acid, Glycine, Alanine, Histidine, Xanthan Gum, Stearic Acid, Phenylalanine, Lauroyl Lysine, Phenoxyethanol, Ethylhexylglycerin

Faded—Water, Caprylic/Capric Triglyceride, Niacinamide, Tranexamic Acid, Shea Butter, Glyceral Stearate, Glycerin, Ceteareth-20, Ceteareth-12, Cetearyl Alcohol, Centella Asiatica Leaf Extract, Behenyl Alcohol, Alpha-Arbutin, Jojoba Seed Oil, Zinc Ricinoleate, Azelaic Acid, Glutathione, Kojic Acid Dipalmitate, Dimethylmethoxy Chromanyl Palmitate, Allantoin, Phytic Acid, Squalane, Palm Butter, Glycine, Soybean Sterols, Cetyl Palmitate, Lecithin, Trisodium Ethylenediamine Disuccinate, Sodium Lauroyl Sarcosinate, Licorice Root Extract, Melatonin, Turmeric Root Extract, Sclerotium Gum, Arginine, Cocos Nucifera Oil, Bisabolol, Tetrahydroxypropyl Ethylenediamine, Phenoxyethanol, Ethylhexylglycerin
*FYI: Faded contains exfoliating acids and niacinamide, and may cause some initial skin purging. Look for some texture, bumps, and/or whiteheads. This should not involve any irritation, inflammation, burning, or itchiness.*
See Glossary
X
See Key Ingredients
Full Ingredients
Like Butter—Water, Caprylic/Capric Triglyceride, Cetearyl Alcohol, Niacinamide, Diheptyl Succinate, Squalane, Glyceryl Stearate, Sorbitan Stearate, Capryloyl Glycerin/Sebacic Acid Copolymer, Glycerin, Pentylene Glycol, Shea Butter, Avena Sativa (Oat) Kernel Flour, Cetearyl Glucoside, Hydroxyethyl Acrylate/Sodium Acryloyldimethyl Taurate Copolymer, Evening Primrose Oil, Rheum Palmatum Root Extract, Angelica Polymorpha Sinensis Root Extract, Sodium PCA, Sodium Lactate, Arginine, Aspartic Acid, Serine, Sodium Hyaluronate, Astragalus Membranaceus Extract, Valine, Proline, PCA, Camellia Sinensis Leaf Extract, Ceramide EOP, Hydrogenated Lecithin, Ceramide NS, Ceramide NP, Ceramide AS, Ceramide AP, Cholesterol, Sucrose Distearate, Licorice Root Extract, Propylene Glycol, Threonine, Isoleucine, Turmeric Root Extract, Madecassoside, Palmitic Acid, Glycine, Alanine, Histidine, Xanthan Gum, Stearic Acid, Phenylalanine, Lauroyl Lysine, Phenoxyethanol, Ethylhexylglycerin

Faded—Water, Caprylic/Capric Triglyceride, Niacinamide, Tranexamic Acid, Shea Butter, Glyceral Stearate, Glycerin, Ceteareth-20, Ceteareth-12, Cetearyl Alcohol, Centella Asiatica Leaf Extract, Behenyl Alcohol, Alpha-Arbutin, Jojoba Seed Oil, Zinc Ricinoleate, Azelaic Acid, Glutathione, Kojic Acid Dipalmitate, Dimethylmethoxy Chromanyl Palmitate, Allantoin, Phytic Acid, Squalane, Palm Butter, Glycine, Soybean Sterols, Cetyl Palmitate, Lecithin, Trisodium Ethylenediamine Disuccinate, Sodium Lauroyl Sarcosinate, Licorice Root Extract, Melatonin, Turmeric Root Extract, Sclerotium Gum, Arginine, Cocos Nucifera Oil, Bisabolol, Tetrahydroxypropyl Ethylenediamine, Phenoxyethanol, Ethylhexylglycerin
*FYI: Faded contains exfoliating acids and niacinamide, and may cause some initial skin purging. Look for some texture, bumps, and/or whiteheads. This should not involve any irritation, inflammation, burning, or itchiness.*
See Glossary
X
See Key Ingredients
Full Ingredients
Like Butter—Water, Caprylic/Capric Triglyceride, Cetearyl Alcohol, Niacinamide, Diheptyl Succinate, Squalane, Glyceryl Stearate, Sorbitan Stearate, Capryloyl Glycerin/Sebacic Acid Copolymer, Glycerin, Pentylene Glycol, Shea Butter, Avena Sativa (Oat) Kernel Flour, Cetearyl Glucoside, Hydroxyethyl Acrylate/Sodium Acryloyldimethyl Taurate Copolymer, Evening Primrose Oil, Rheum Palmatum Root Extract, Angelica Polymorpha Sinensis Root Extract, Sodium PCA, Sodium Lactate, Arginine, Aspartic Acid, Serine, Sodium Hyaluronate, Astragalus Membranaceus Extract, Valine, Proline, PCA, Camellia Sinensis Leaf Extract, Ceramide EOP, Hydrogenated Lecithin, Ceramide NS, Ceramide NP, Ceramide AS, Ceramide AP, Cholesterol, Sucrose Distearate, Licorice Root Extract, Propylene Glycol, Threonine, Isoleucine, Turmeric Root Extract, Madecassoside, Palmitic Acid, Glycine, Alanine, Histidine, Xanthan Gum, Stearic Acid, Phenylalanine, Lauroyl Lysine, Phenoxyethanol, Ethylhexylglycerin

Faded—Water, Caprylic/Capric Triglyceride, Niacinamide, Tranexamic Acid, Shea Butter, Glyceral Stearate, Glycerin, Ceteareth-20, Ceteareth-12, Cetearyl Alcohol, Centella Asiatica Leaf Extract, Behenyl Alcohol, Alpha-Arbutin, Jojoba Seed Oil, Zinc Ricinoleate, Azelaic Acid, Glutathione, Kojic Acid Dipalmitate, Dimethylmethoxy Chromanyl Palmitate, Allantoin, Phytic Acid, Squalane, Palm Butter, Glycine, Soybean Sterols, Cetyl Palmitate, Lecithin, Trisodium Ethylenediamine Disuccinate, Sodium Lauroyl Sarcosinate, Licorice Root Extract, Melatonin, Turmeric Root Extract, Sclerotium Gum, Arginine, Cocos Nucifera Oil, Bisabolol, Tetrahydroxypropyl Ethylenediamine, Phenoxyethanol, Ethylhexylglycerin
*FYI: Faded contains exfoliating acids and niacinamide, and may cause some initial skin purging. Look for some texture, bumps, and/or whiteheads. This should not involve any irritation, inflammation, burning, or itchiness.*
See Glossary
X
See Key Ingredients
---
1
Like Butter—To mask: Apply a thin, even layer onto cleansed, damp skin. Leave on for a minimum of 20 minutes then wipe off

To use as an overnight moisturizing mask: Apply a thin, even layer onto cleansed, damp skin. Leave on overnight then wipe off. Applying too much causes this mask to pill.
2
Faded—Apply a thin, even layer onto cleansed, dry skin before moisturizing. Gently massage into skin until serum has been absorbed. Start 1x a week and slowly work your way up to daily use. Use sun protection during the day, and moisturize well when using.
---
Animal Testing
Dye
Fragrance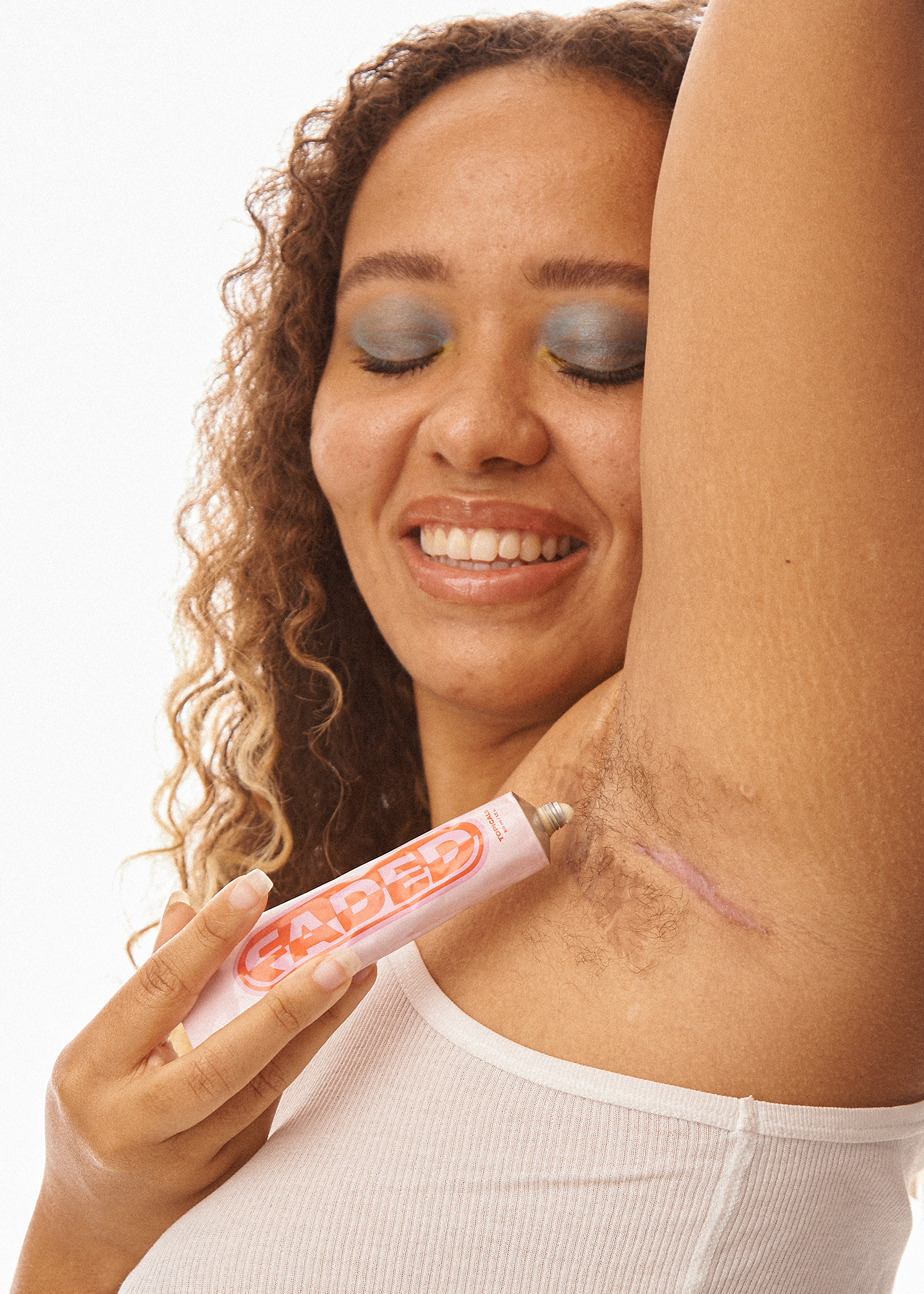 "I have been prescribed tons of products from the dermatologist and nothing worked. Then, I tried faded and like butter and everything has drastically improved. I've been using the duo for about a month and my skin is glowing."
Gabrielle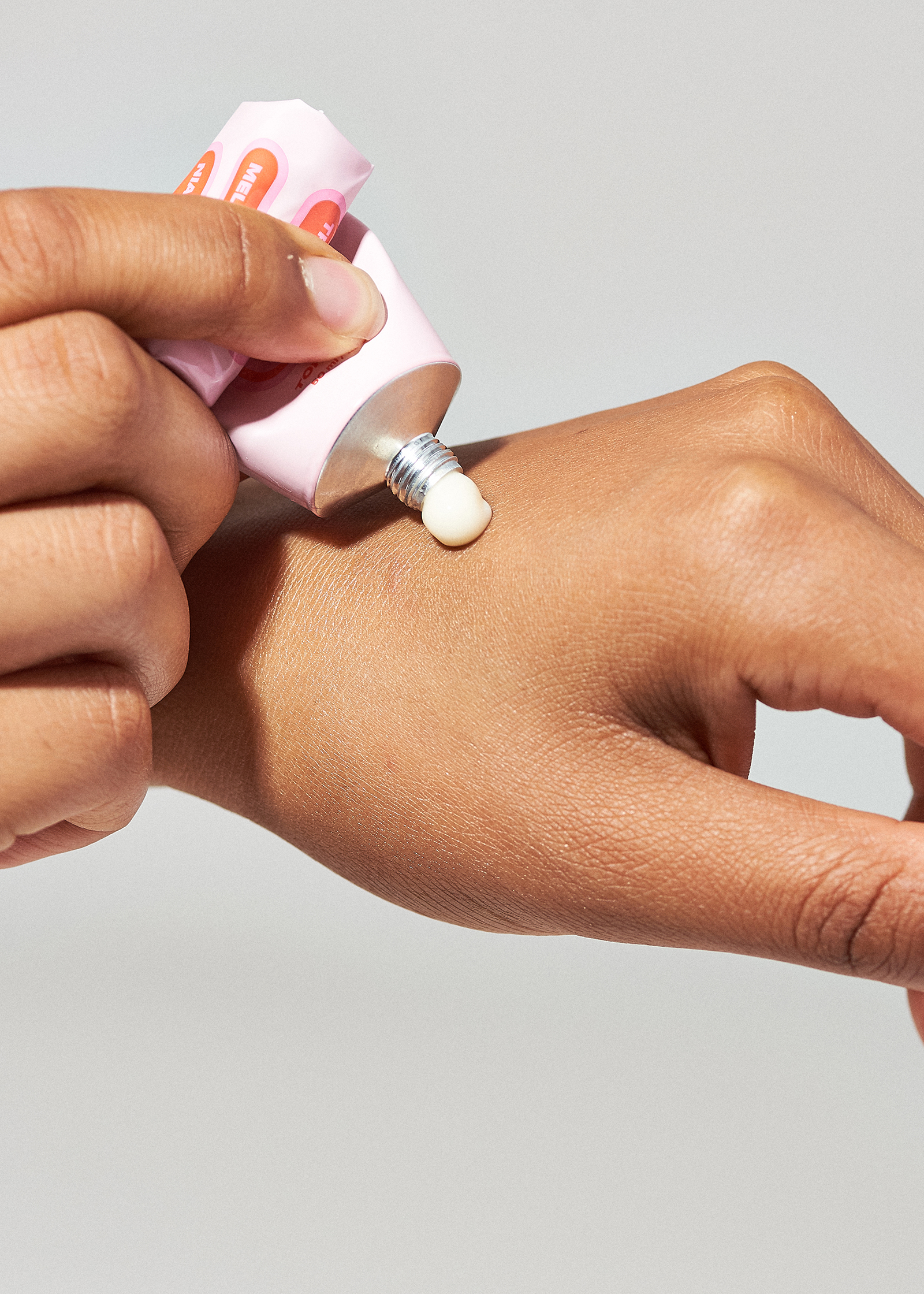 "Love both of these products! Faded works SO well but without being too harsh."
Adri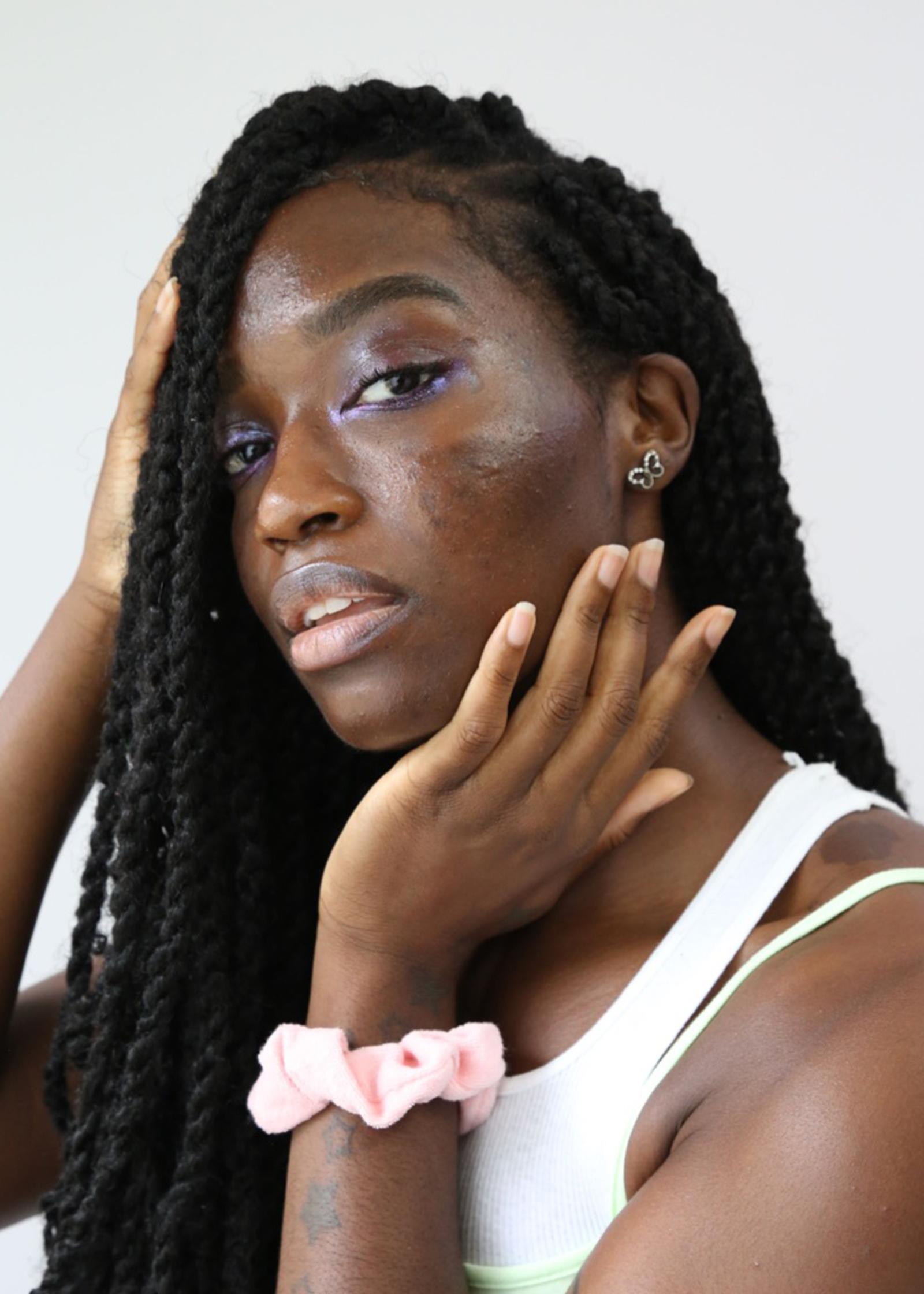 "I have struggled with cystic acne, scarring, discoloration, eczema, and skin so oily that it runs into my eyes since I was 12. Duo reminded me of what it was like to have clear, comfortable skin."
Anna
Customer Reviews
07/20/2021
Patra S.

United States
Psorasis
I used it on my psorasis scars and they've helped!! It's an amazing product. I can't believe they were able to figure this out. I'm beyond grateful and happy. Thank you!! Faded dried me out tho but Butter works just as well and it doesn't dry me out. Will be buying more, I wish they did a membership or something for chronic users. I hope my skin doesn't get used to it. ♥️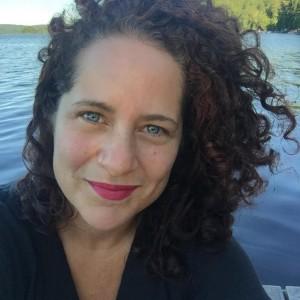 CP
07/19/2021
Christine P.

United States
Love these… fantastic formulations
Some of the best evidence-based skincare products on the market. Faded for hyperpigmentation and butter for redness (it does not pill for me). Love the ethos and the packaging design. Thank you!
07/15/2021
Kailyn V.

United States
What I've been searching for!
I ordered, both, Faded and Butter products and I am in love. When I use these products at night, my skin is significantly smoother the next morning. Will continue to purchase
07/12/2021
Desirea W.

United States
Addicted!!
Love love love both these products! I'm already on my second duo pair and I'm going to order another! I use it for everything from my face to my eczema flare ups! This stuff is amazing makes my skin look amazinggggg! Don't ever change the formula
07/08/2021
Maiesha M.

Canada
New staple in my routine
I am now on my third tube of Like Butter and Faded cream! I wish i took more dedicated photos of the progress in my skin!!! Faded is soo good! I recently started putting it on in the morning under my SPF and i'm noticing my skin brightening! The Like Butter is amazing in the night time and my skin is so supple and soft!